Trumpeter Terell Stafford to perform May 8 for music educator series
5/5/2018, 11:11 a.m.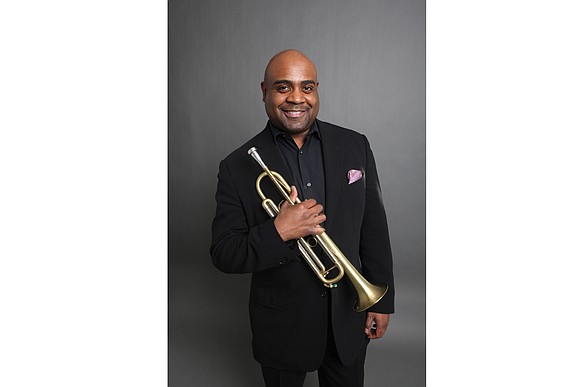 Richmond will rock as the Richmond Jazz Society features Terell Stafford, one of America's gifted and versatile trumpet players.
The New York-based musician will perform 7 p.m. Tuesday, May 8, at Capital Ale House's Downtown Music Hall, 623 E. Main St.
Tickets are $35 in advance, $40 at the door. His appearance is part of the Richmond Jazz Society's Guest Music Educator series.
"Terell has a very exciting, animated and emotional style in playing jazz," said B.J. Brown, executive director of the jazz society. "He respects the elders — Lewis Armstrong, Clifford Brown — but then he puts his own groove on it and it comes out with this explosive, tenacious delivery. The audience will be awed by what they hear from him."
Mr. Stafford is director of Jazz Studies and chair of Instrumental Studies at Temple University. He also is founder and band leader of the Terell Stafford Quintet and managing and artistic director of the Jazz Orchestra of Philadelphia.

He will be joined by Tim Warfield on sax, Bruce Barth on piano, Nathan Pence on bass and Billy Williams Jr. on drums.
Details: www.vajazz.org/guest-educators-concert-series, (804) 643-1972 or email rjs@vajazz.org.