Benedictine's Jahdon Robinson commits to Hampton
5/11/2018, 9:29 p.m.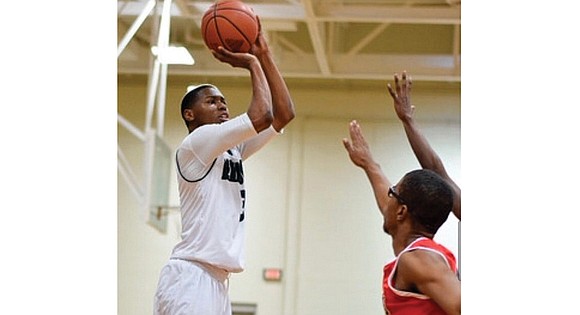 Jahdon Robinson, a junior at Benedictine Prep, has given a verbal commitment to play basketball at Hampton University starting with the 2019-20 season.
The 6-foot-5 forward averaged about 18 points and seven rebounds this past season for the Cadets.
Robinson plays travel ball for Team Richmond-Garner Road U-17 Elite, coached by Del Harris.
He will play during his upcoming senior season at Benedictine under new Coach Mark Royster.
Following decades of competition in the CIAA and MEAC, HU is moving to the Big South Conference for the 2018-19 season.