Fair housing for all an elusive dream
5/15/2018, 8:43 a.m.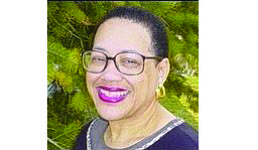 It is important to note that the withdrawal of banks, leaving the FHA insured program, comes at a time of record profits, made possible in large part by taxpayer dollars that provided a financial bailout of failing financial institutions during the housing collapse.
These lenders exit the program at a time when it is inadequately funded and lacks up-to-date technology that could enhance its administrative functions. Further, the exit of large banks additionally became a gateway for non-depository institutions to fill the market's gap. However, non-banks subject to fair lending protections are not included in the Community Reinvestment Act. Many of the financial abuses that led to the housing crisis began with unregulated and non-bank lenders.
Many lenders will argue that the retreat from FHA was caused by actions taken by the federal Department of Housing and Urban Development and the Department of Justice under the False Claims Act. This federal law allows the government to hold companies accountable for making "false claims" to the government about their products or services. Beyond being assessed damages for infractions, enforcement of the law can additionally include a company or representative being banned from future federal funds or contracts.
State attorneys general would counter this lender claim by pointing to the $25 billion national mortgage settlement reached with five of the nation's largest mortgage servicers as evidence that lenders engaged in egregious conduct in clear violation of the law.
The significance of major banks withdrawing from the mortgage market is further underscored by other findings shared in a related report by the National Fair Housing Alliance:
▪ Since 1988, close to $1 billion in victim compensation has resulted from lawsuits alleging redlining and discrimination by mortgage lenders;
▪ Housing discrimination complaints grew to 28,843 cases in 2017;
▪ Of the discriminatory housing complaints filed in 2017, the Department of Housing and Urban Development processed fewer than 5 percent, or 1,311 cases; and
▪ Among the 6,896 complaints processed by state and local Fair Housing Assistance Program agencies, the Department of Justice brought only 41 cases.
Commenting on these findings, Lisa Rice, NFHA president and chief executive officer, said, "As the 2018 Trends Report shows, we must put an end to the many institutionalized barriers that prevent too many families in this country from fair access to housing. We cannot build a thriving society as long as our nation is plagued by discrimination, segregation and severe economic inequality."
"In the year that marks a half century of the Fair Housing Act," noted Mike Calhoun, president of the Center for Responsible Lending, "it is appropriate to acknowledge the journey traveled in five decades, but also a look ahead to the hundreds of miles yet to travel before fair housing is a reality for all."
The writer is deputy communications director for the Center for Responsible Lending.