Former U.N. ambassador named to Netflix board
5/15/2018, 8:29 a.m.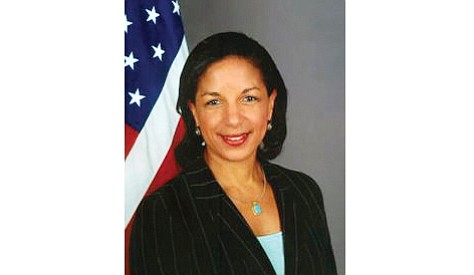 Special to the Trice Edney News Wire from NorthStarNewsToday.com
Netflix Inc., a global internet entertainment company, has named former United Nations Ambassador Susan M. Rice, also the former U.S. National Security advisor, to its board of directors.
"We are delighted to welcome Ambassador Rice to the Netflix board," said Reed Hastings, Netflix co-founder and CEO.
Dr. Rice said she was thrilled to join the board of a "cutting-edge company whose leadership, high-quality productions and unique culture I deeply admire."
The publicly traded entertainment company based in Los Gatos, Calif., provides streaming media, video-on-demand online and DVDs by mail to about 118 million subscribers worldwide. The company has expanded into film and television production and online distribution. Its subscribers have access to more than 140 million hours of TV shows and movies, including original content like "House of Cards," "Orange Is the New Black" and "Stranger Things."
From 2013 to 2017, Dr. Rice directed the National Security staff and chaired the Cabinet-level National Security Principals committee that provided daily national security briefings to former President Obama.
A native of Washington, D.C., Dr. Rice received a master's degree and a Ph.D. in international relations from New College at Oxford University, England, where she was a Rhodes Scholar. She earned a bachelor's in history with honors from Stanford University.