VUU to turn Industrial Hall into a museum
5/15/2018, 8:33 a.m.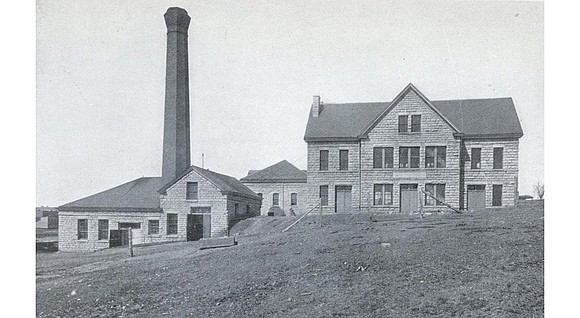 By Ronald E. Carrington
Virginia Union University is restoring and re-purposing one of the original buildings on its campus.
Industrial Hall, which was built in 1899 and stands at the south end of the Lombardy Street campus with its tall, granite smokestack seen by travelers on Interstate 95, is being turned into a new museum and art gallery.
Pam Cox, VUU's assistant vice president for communications, said the initial phase to shore up the structure's foundation has been completed. The second phase, she said, is to raise money for the interior work.
"The initial fundraising goal is set at $4.5 million but we expect that to change with the university's approval when the architectural design is completed," she said.
When it was built, Industrial Hall was used to teach students in the trades. The building, designed by architect John H. Coxhead, has been closed and unused for years. It will become a university museum, gallery and cultural education center, housing VUU's growing art collection. It also will provide space for academic learning and discussions about art, culture and the VUU collection, officials said.
BCWH, a Richmond-based architectural, interiors, campus planning and landscape design firm that was involved with the design of the new Institute for Contemporary Art at Virginia Commonwealth University, has been hired to work on Industrial Hall's design.
The completion date hinges on the firm's design submissions and university approval of the plans, Ms. Cox said.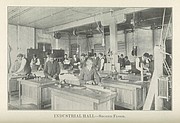 The university has established a committee comprised of donors and other interested people to head the fundraising, Ms. Cox said.
The Branch Museum of Architecture and Design is hosting a panel discussion on Industrial Hall, its history and its future at 6:30 p.m. Thursday, June 7, at The Branch Museum, 2501 Monument Ave.
Cyane Crump, executive director of Historic Richmond, will moderate the discussion with panelists Lisa Winn Bryan, VUU's interim vice president for institutional advancement, and Charles D. Piper and Emily Hogan of BCWH.
A pre-program reception will be held at 5:30 p.m.
The event costs $20, with pre-registration required.
Details and registration: Chelsea Kashani, The Branch Museum of Architecture and Design, (804) 237-1778.