Personality: Jenny M. High
Spotlight on founder and president of nonprofit Go High Center for the Arts
5/19/2018, 1:42 p.m.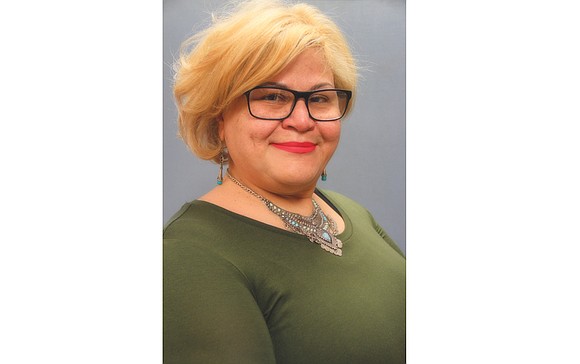 Jenny M. High, founder and president of Go High Center for the Arts, is a visionary and mentor to Richmond area youths.
She dreamed of providing a permanent organization located in the city for youths to participate in the urban arts that would be managed by the young people themselves.
The idea for the organization had a unique beginning sparked by her son, William. He asked her to help one of his buddies going to a prom who didn't have the proper clothes for the formal event.
Ms. High recalls how she researched everything and "couldn't find an organization to help. So I approached the PTSA and asked them to help me put something together for the young man at Hermitage High."

But the Parent-Teacher-Student Association was not receptive to the idea, she said.
Seeing the challenge and being persistent, she organized Prom Bring It, a nonprofit. With the support of some parents, she solicited tuxedoes, shirts and other accessories from different businesses.
"Parents and I got together and we started to gather tuxedo packages for the boys," Ms. High says. "We were the only organization helping our male youths inclusively — LGBT, transgender youths and special needs children."
When her children grew older, so did the community's needs, which expanded to several police departments, the Marines and cancer survivors needing Prom Bring It for formal attire.
"I dressed the women for the Ms. Veteran beauty pageant," said the big-hearted mother of two.

Her heart for giving landed Prom Bring It on television, in Cosmopolitan and Seventeen magazines in 2012. The organization was one of five nationally awarded Seventeen's Purple Dress Award and $1,000.
Prom Bring It has dressed more than 7,500 kids since 2012 in Central Virginia, Northern Virginia and Washington and beyond by shipping clothes to people needing them.
The money for running the prom project came out of Ms. High's pocket. As fundraising became a priority, she transitioned to organize Go High Corp. and the Go High Center for the Arts, which is designed to accomplish much more.
GHCTA provides opportunities for local young artists and musicians to perform and showcase their work in a healthy environment. The organization is an alternative youth community, putting on fashion shows with clothing designed by the youths, creating videos and music produced in the organization's production studios, hosting community events and social media and marketing workshops. It offers recreational options resulting in healthy decision-making and habits, she says.
"My goal and dream is to get my young people fired up enough for them to take over and just run all of the projects and I would oversee the operation," says Ms. High. "I just want someone with the same passion that I could trust. I want to keep adding components to it."
She constantly advises young members with very simple statements: "Challenge yourself. Don't be afraid of a challenge. Take it on. Just do things. You are the only one that can make a difference in your life. Start saving. Start taking care of yourself because you are the only one that can take care of you."