Retired dentist Dr. Edwin D. Cooke Jr. dies at 85
11/1/2018, 6 a.m.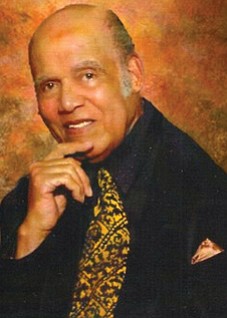 Dr. Edwin Donald Cooke Jr. is being remembered as a caring dentist.
The Air Force veteran practiced in the Richmond area for more than 35 years before retiring.
Dr. Cooke, a resident of Prince George County, died Monday, Oct. 8, 2018, his family said. He was 85.
Family and friends celebrated his life Saturday, Oct. 13, at the Kingdom Hall of Jehovah's Witnesses in Prince George.
Born in East Orange, N.J., Dr. Cooke graduated from North Carolina A&T State University and earned his doctor of dental surgery degree from Meharry Medical College in Nashville, Tenn., following his military service.
He also met his future wife, Mary Ann Boston, while earning his dentistry degree.
Dr. Cooke initially worked for health departments in Delaware and North Carolina before relocating to Richmond to open his practice.

His family said he often described dentistry as an art, and added that many of his patients considered him an artist.
"Ed was a very generous soul, often providing care to those who were unable to pay for his services but were seriously in need of help," his family stated in his obituary.
"He was even known to cut down trees on his property to provide wood for those who couldn't afford to purchase it to keep warm or cook."
He also was active in the Jehovah's Witnesses. He converted in 1975 after seeing his mother's baptism in North Carolina and being impressed by the racial and cultural diversity of the members.

Along with his wife of 55 years, survivors include his sons, Edward D. Cooke III and Charles D.J.W. Cooke; daughter, Lisa Marie C. Jackson; three grandsons; and four great-grandsons.