Trumpeter Roy Hargrove dies at 49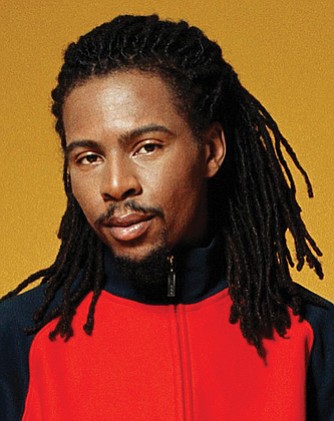 Trumpeter Roy Hargrove, a prolific player who provided his jazz sound to records across a vast range of styles and won two Grammys, has died at age 49.
Mr. Hargrove died in New York on Friday, Nov. 2, 2018, of cardiac arrest stemming from an ongoing fight with kidney disease, his longtime manager, Larry Clothier, said in a statement.
Mr. Clothier said Mr. Hargrove "was known just as intensely for his brimming fire and fury as he was for his gorgeous, signature balladry. Over and over, his sound attested to and sanctified his deep love for music. His unselfish timbre covered the waterfront of every musical landscape."
Many of Mr. Hargrove's peers regarded him as the greatest trumpeter of his generation. Through his own bands and as a sideman, Mr. Hargrove brewed his jazz with African and Latin sounds, R&B, soul, pop, funk and hip-hop.
He led the progressive, genre-melding group The RH Factor, played in sessions for Common, Erykah Badu and D'Angelo, and collaborated with jazz giants including Herbie Hancock and Wynton Marsalis.
"He is literally the one-man horn section I hear in my head when I think about music," Questlove, drummer and leader of The Roots, said on Instagram last Saturday. "Love to the immortal timeless genius that will forever be Roy Hargrove y'all."
A native of Waco, Texas, Mr. Hargrove was discovered by his fellow trumpeter Wynton Marsalis while Mr. Hargrove was playing at a performing-arts high school in Dallas. He went on to the Berklee College of Music in Boston and then transferred to the New School in New York, where he joined in jam sessions at jazz clubs in the evening. One of those clubs, the Blue Note, said on its Twitter account last Saturday that Mr. Hargrove was a "young master and friend gone too soon."
Mr. Hargrove released his first solo album, "Diamond in the Rough," in 1990. He won his first Grammy in 1998 with his Afro-Cuban band Crisol for its album "Habana." He then won another in 2002 for "Directions in Music: Live at Massey Hall," featuring a band he led with pianist Herbie Hancock and saxophonist Michael Brecker.
Questlove, who worked with Mr. Hargrove on several projects, said his improvisational skills were astonishing.
"I can't properly document how crucial and spot on Roy was with his craft man," he said. "We NEVER gave him instructions: just played the song and watched him go."
Other tributes flowed from the musical community as word spread of Mr. Hargrove's death.
"I have no words over the loss of my dear brother of 31 years," bass player Christian McBride said on Twitter. "We played on a lot of sessions together, traveled a lot of miles together, laughed a lot together, bickered on occasion — and I wouldn't change our relationship for anything in the world. Bless you, Roy Hargrove."
Don Cheadle, who directed and starred in the 2016 movie "Miles Ahead" about trumpet great Miles Davis, tweeted a picture of himself with Mr. Hargrove, saying: "You were a beautiful soul, young lion, you will be terribly missed."
Mr. Hargrove is survived by his wife Aida; daughter, Kamala; mother, Jacklyn; and brother, Brian.
Memorial plans are in the works, but no details have been announced.