Ali Center receives donation for Muslim cultures exhibit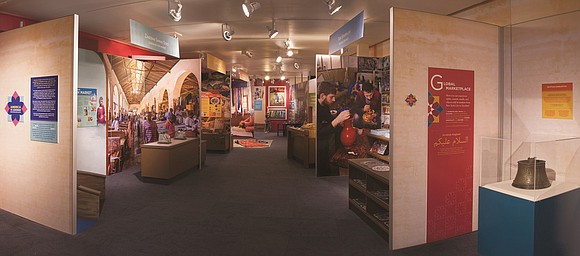 LOUISVILLE, KY.
The Muhammad Ali Center in Kentucky has received a donation to support an exhibit showcasing the diversity of Muslim cultures.
The $100,000 donation from Islamic Relief USA was announced Nov. 19 at the Ali Center in Louisville.
Center officials said the exhibit promotes the need to understand and respect cultural diversity. Donald Lassere, president and chief executive officer of the center, said it ranks as one of the center's most significant temporary exhibits.
The exhibit, "America to Zanzibar: Muslim Cultures Near and Far," is on display through Dec. 30.
Anwar Khan, president of Islamic Relief USA, said the gift also supports Mr. Ali's legacy. He said Mr. Ali was one of the greatest American Muslims, with the boxing great and humanitarian's principles serving as a guide for people around the world to follow.