Bowie State loses in round 2 of NCAA playoffs
Fred Jeter | 11/29/2018, 6 a.m.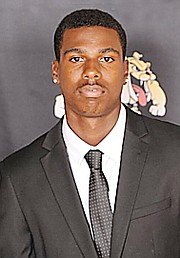 Bowie State University's football season and quarterback Amir Hall's college career both ended Saturday, Nov. 24, in Valdosta, Ga.
Finishing the season 10-3, Bowie State fell to Valdosta State University 66-16 in  the second round of the NCAA Division II Super Region 2 football playoffs.
Hall, the CIAA Offensive Player of the Year, hit 20 of 36 passes for 287 yards and two touchdowns. His senior passing totals were 354 for 545; 4,152 yards; and 31 touchdowns.