Vernita Lee, mother of Oprah Winfrey, dies on Thanksgiving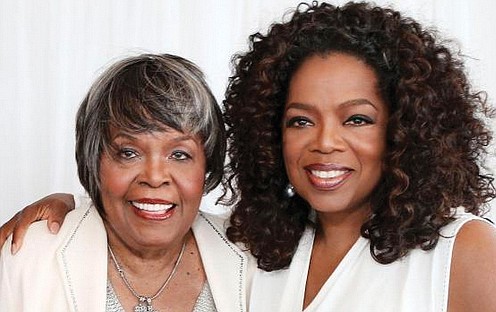 MILWAUKEE
Vernita Lee, the mother of Oprah Winfrey, has died at age 83.
A spokeswoman for Ms. Winfrey issued a statement on Monday saying Ms. Lee died at her Milwaukee home on Thanksgiving Day, Nov. 22, 2018.
The spokeswoman also said private funeral services were held. No other details were provided.
Ms. Lee, who worked as a housekeeper throughout her life, was born in Mississippi in 1935 and was 18 when she gave birth to Ms. Winfrey in 1954. She and Ms. Winfrey's father, Vernon Winfrey, never married.
Ms. Winfrey initially was raised by her grandmother before joining her mother and half-siblings, Patricia and Jeffrey, in Milwaukee when Ms. Winfrey was 6. When she was a teenager, Ms. Winfrey later moved to live with her father in Tennessee. Both Patricia and Jeffrey have since died.
Ms. Lee was featured getting a makeover on "The Oprah Winfrey Show" in 1990.
In 2011, Ms. Winfrey revealed on her show that her mother had given up a daughter, also named Patricia, for adoption at birth.
On an Instagram post this week, Ms. Winfrey shared a photo of her family with a message thanking people for their thoughts during the family's time of loss.
"Thank you all for your kind words and condolences," Ms. Winfrey wrote. "It gives our family great comfort knowing she lived a good life and is now at peace."
In addition to Ms. Winfrey, Ms. Lee is also survived by another daughter, Patricia Amanda Faye Lee, four grandchildren and four great-grandchildren.