Former national NAACP chair to speak Sunday in Richmond
10/4/2018, 6 a.m.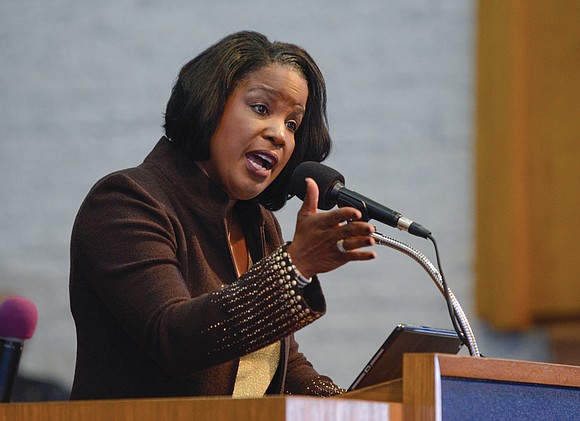 The Rev. Roslyn M. Brock, chairman emeritus of the national NAACP's Board of Directors, will speak at Moore Street Missionary Baptist Church's Women's Day service 10 a.m. Sunday, Oct. 7.
A resident of Elkridge, Md., Rev. Brock ischief advocacy officer for Bon Secours Mercy Health. She was the youngest person at age 44 and fourth woman to lead the NAACP board in 2010.
She earned her undergraduate degree in 1987 and her master's of divinity in 2009 from Virginia Union University and serves as associate minister at the historic Alfred Street Baptist Church in Alexandria.
Dr. Alonza L. Lawrence is pastor of Moore Street Missionary Baptist, 1408 W. Leigh St.