Leaf collection begins in city with changes
10/4/2018, 6 a.m.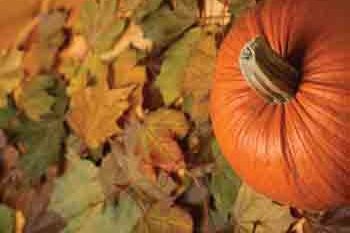 The annual battle of the leaves kicked off in Richmond this week, but city homeowners will need to do more of the work this season to avoid a cleanup charge.
According to the Richmond Department of Public Works, the only free leaf collection service will be for residents who either bag their leaves for collection with their Supercans on their regular trash pickup day or for residents who take their leaves to the trash transfer sites in East Richmond or on Maury Street in South Side.

Residents who are physically unable to bag their leaves because of age or disability should contact the city's Neighbor-to-Neighbor team at (804) 646-6528 for assistance, the department stated.
The department stated it would crank up its leaf vacuuming service beginning Nov. 1, but would charge $30 for the service, a fee set by City Council, but which officials said only covers a portion of the cost.
Department officials promised to respond to leaf vacuum requests within two weeks and noted that the charge can be added to residents' utility bills.

Residents who live north of the James River can take advantage of a requirement that the department vacuum leaves off streets in the North Side, the Fan, Downtown and the East End to help keep them out of the combined storm and wastewater sewer system.
The requirement is part of the city's permit for operating the system, department spokeswoman Sharon North confirmed.
She said the department could charge the $30 fee, but only if it could be determined who raked the leaves into the street.
Details: (804) 646-5323, www.Richmondgov.com./Public Works or leafprogram@Richmondgov.com.