DJ Lonnie B Center?
Richmond City Councilman Michael J. Jones is getting pushback on his plan to rename Southside Community Center for local music celeb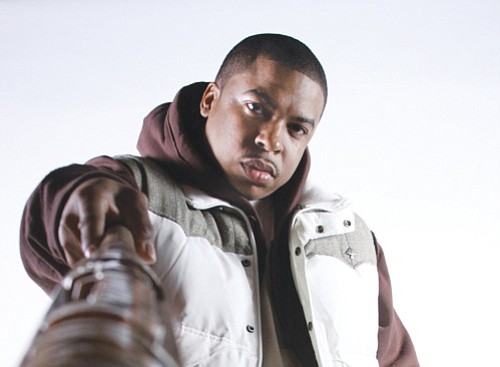 A brewing battle over an unusual proposal to rename a city recreation center in South Side for a popular area DJ has exposed a largely unnoticed snafu involving the city property.
Ninth District City Councilman Michael J. Jones disclosed what he calls "the big mistake" as he began his campaign to rename the Southside Community Center in honor of Lonnie Battle, aka DJ Lonnie B, who grew up near the center but now lives in Chesterfield County.
The proposal is drawing pushback from current and past members of City Council.
Four years after purchasing the 18-acre property that was the former ROC church for $1.7 million, City Hall has given up on using most of the existing buildings to create a major indoor recreational and service complex on the site at 6255 Old Warwick Road, Councilman Jones said Monday.
A closer inspection of the multiple buildings, which in the councilman's view was not properly done before the purchase, has found that the majority of the structures would be too costly to renovate.
As a result, they are slated to be demolished, he said, so plans could be made for future construction of replacement space. When that might happen remains uncertain, given the city's limited debt capacity and need to focus on decaying schools.
The buildings marked for demolition include the former Richmond Outreach Center's sanctuary, education space, teen recreation center and chapel, he said. Those buildings are now boarded up.
Along with three sports fields and a skateboard park, that would leave the center with two buildings, a large multi-use gymnasium that the city spent more than $2 million to renovate and that also includes offices, a computer lab and meeting space; and a metal building that houses a practice space for Jerry Royster's city-sponsored Cobra Boxing Academy and a fully furnished fitness center that is expected to open soon.
Councilman Jones loves the center, but wishes the city had developed the indoor recreation center at the Broad Rock Sports Complex, three miles southeast at Warwick and Broad Rock roads, where it originally had been planned to go. That would have allowed the city to use the Southside Center property for a mixed-use development that could have created jobs and new tax revenue.
The purchase happened well before Councilman Jones took office in 2017 and was approved while Dr. Dwight C. Jones, no relation, was mayor and Michelle Mosby was the 9th District City Council representative.
Trying to make the best of the situation, Councilman Jones is advocating for renaming the center for Mr. Battle as a way to attract more people to take advantage of its offerings, including youth and adult sports programs, after-school programs, senior programs and job search and support services.
He said Mr. Battle "is the kind of person ordinary people connect with" as the result of his 23-year career in radio and his DJ work at parties and events such as the 2nd Street Festival and the Art of Noise.
The councilman describes Mr. Battle as an inspirational figure.