Virginia attorney general launches clergy abuse hotline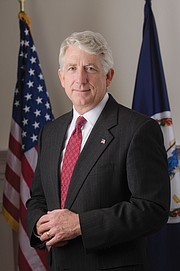 People who have been sexually abused by a priest, minister or other faith leader have new options to tell their story.
On Wednesday, Virginia Attorney General Mark R. Herring launched the Virginia Clergy Abuse Hotline, (833) 454-9064, and a website, www.virginiaclergyhotline.com.
Information also may be sent via email to the state Bureau of Criminal Investigation, BCI81@vsp.virginia.gov.
Mr. Herring described the new, 24-hour reporting methods as part of his office's efforts to root out criminal sexual abuse of children.
Mr. Herring stated that his main focus is determining whether clergy in the Catholic dioceses in Virginia engaged in such abuse and whether leadership in the dioceses might have covered up or abetted such crimes.
He stated he was motivated to launch the effort by the recent release of a Pennsylvania grand jury report that documented sexual abuse and cover-up by Catholic clergy in Pennsylvania from the 1950s to the 1980s.
"Like so many Americans, I read the grand jury report on clergy abuse in the Catholic dioceses in Pennsylvania, and I felt sick. It made me sick to see the extent of the damage done, the efforts to cover it up and the complicity and enabling that went on by powerful people who should have known better and should have done more to protect vulnerable children," Mr. Herring stated.
"We shouldn't assume the behavior and the problems are limited just to Pennsylvania or to one diocese. If there has been abuse or cover-up in Virginia like there was in Pennsylvania, I want to know about it. I want to root it out, and I want to help survivors get justice and get on a path to healing."
The hotline and the website are open to receive reports from people who have been abused by clergy or faith leaders of any denomination, he stated.
The hotlines allow for anonymous reporting, he stated.