'Once On This Island' to be performed April 17 and 18
4/5/2019, 6 a.m.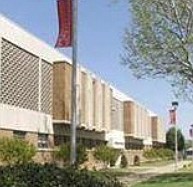 Students from Armstrong and Richmond Community High Schools are putting on a play, "Once On This Island," about a peasant girl who uses the power of love to bring together people from different social classes.
The performances will be presented 6:30 p.m. Wednesday, April 17, and Thursday, April 18, at Armstrong High School, 2300 Cool Lane in the East End. Doors open at 6 p.m.
"This story takes place in Haiti after the slavery rebellion," Armstrong teacher Topaz Wise stated.
The girl, Ti Moune, a dark-complexioned peasant living on one side of a tropical island, falls in love with Daniel Beauxhomme, who is from the lighter-complexioned upper class living on the island's other side. Daniel is to marry a woman befitting his place in this island society. And although he loves Ti Moune, he feels he cannot go against the wishes of his family.
"Once On This Island" is based on the 1985 novel, "My Love, My Love: Or The Peasant Girl" by Rosa Guy.
Details and tickets: Cristian Koshock, CKoshock@rvaschools.net or (804) 780-4449.