Film producer talks about his 'Breakthrough' and more
Adelle M. Banks/Religion News Service | 4/12/2019, 6 a.m.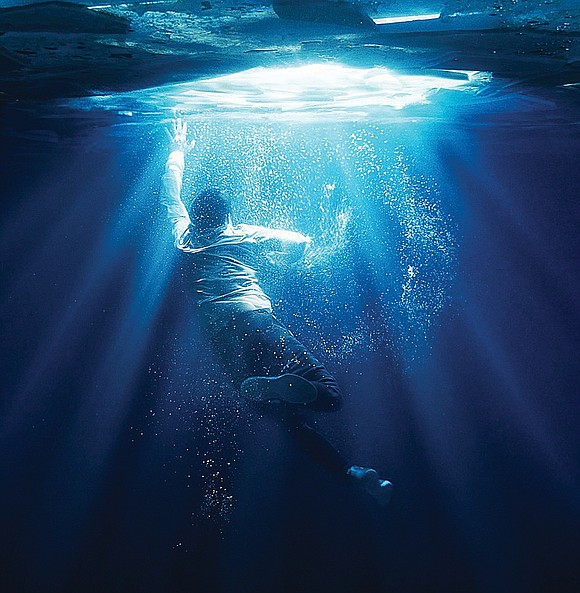 A: Yes. What is amazing about this story "Breakthrough" — it's a true story, and I think that sometimes the desire to put it in the faith-based genre sometimes overshines the fact that it's true. And more people are looking to do a true story because they connect to it more than it being a part of the faith-based genre per se. So it's a blessing that these projects are able to get the attention of such incredible talent.
Q: Following the example of other brother filmmaker teams, there's a movie called "Sinners Wanted" that just premiered at a black megachurch in Maryland in March. Do you see more people trying to develop Christian films for the big screen? And do you think those smaller projects have more of a chance of being recognized by Hollywood than in the past?
A: I'm not familiar with that particular movie. I do think that there's a lot of growth in this space. The Erwin brothers, who are my good friends, did "I Can Only Imagine." And that success led to an incredible new opportunity with Lionsgate for more projects to come through, which is great.
I have my deal here at Fox. The Kendrick brothers, who also do inspirational faith-based movies, have a deal with Sony. I think, ultimately, as the right movies are developed and people find them, it'll allow for even more new filmmakers and new films that may not currently be on the radar to emerge.
Q: Turning to a completely different subject, you have spoken in a new video resource about ministry and #MeToo. What are some key tips you suggest for men to help reduce the chances of women becoming victims of sexual abuse or harassment?
A: One of the reasons why I wanted to write the book is because I do believe that, as men, we need to become better. And part of that is learning to love. And that means considering others' needs before ours and putting our integrity and our character above the desire to sometimes feed those selfish impulses.
I challenge every man to not look at the #MeToo movement as a women's movement. It's not. We need to be a part of this movement. Whether we have been harassed ourselves or not, we need to help. It takes both of us to get it done. We have to be a part of the solution 'cause if not, I think we're part of the problem.
Q: You had spoken about how the #MeToo movement can cause some men to feel that they can't or shouldn't hire women who may be most qualified for a position in their church or other organizations. What's your advice for them?
A: My advice is to not allow fear to dictate decision-making because any man who's afraid to hire a woman, it's because of fear and a misconception of what's really going on.
I think it's important that we hire the very best people. And if that happens to be a woman, we need to hire her. And, to me, a man who's afraid to do that says more about the man than it does the woman. And it's so important to not use #MeToo as an excuse to be afraid. Let's use #MeToo and #TimesUp as an excuse to become better and do that in every area of our life, including our hiring practices.
Q: As someone raised in the Seventh-day Adventist faith, how do you keep your Sabbath even as you work on round-the-clock projects related to film and faith?
A: The first day I was in Hollywood, I literally said when I was interviewing for the company that managed Will Smith, "I won't take this internship if it requires me to work on the Sabbath." And every single job that I've ever taken since then, I've made it a part of it.
Observing the Sabbath is so important for a number of reasons, not just spiritual reasons, but also practical reasons. We are not built to run 24/7. And what I have found is if we block out some time to rest, people conform around that. I've been on set, producing films, and then I'm like, "Hey, all right, the sun is almost down. I got to go."
It has been integral to my success. And I highly recommend it to everyone 'cause I think it really makes a big difference.