Speaking Spirit Ministries says praise the Lord, pass the popcorn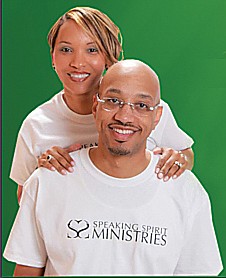 Go to church and stay for a movie.
That's now possible at a satellite sanctuary of the independent Speaking Spirit Ministries.
A year after buying a former movie theater in Chesterfield County that had been converted into a church, Speaking Spirit has installed new equipment and begun showing first-run films in two theaters and renting the space for events.
The church's Victory Theater generally shows movies on weekends at times when there are no services. On Sundays, showings begin at 1:45 p.m. after morning services have ended. On Fridays and Saturdays, show times begin at 11 a.m.

Location: 7903 Midlothian Turnpike.
Next up at the theater: "Glass" and "The Upside," which are to play Friday, Jan. 25, through Sunday, Jan. 27, according to online information.
The theater also plans to feature the new "Captain Marvel" movie on two weekends in March, the theater noted in promotional information.
Pastor Frederick M. "Fred" Wyatt III and his wife, Inger Wyatt, founded Speaking Spirit Ministries in 2007.
The church, which currently lists about 1,500 members, is based at 4205 Ravenswood Road off Mechanicsville Turnpike in Henrico County.
Speaking Spirit purchased the former home of Hosanna Victory Church in Chesterfield County nearly two years ago and has been holding services there since September 2017.