Free summer meals sites available throughout Richmond area
Now that school is out for the summer, where can families find free breakfast and lunch for their students who enjoyed such meals when classes were in session?
Good news: Information on locations where morning and noon meals are being provided in the Richmond-Petersburg area is now available by text, website and phone.
One simple way to get answers is to text the word "FOOD" to 877-877. That reaches No Kid Hungry, a nonprofit that has information about all the sites and is ready to help people find the nearest one.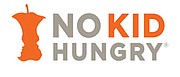 A Free Press test showed the text message generates a response asking for an address and ZIP code. Once that information is entered, another text arrives providing information on the closest place to the address, along with the times meals are served.
Another way is to search "USDA summer food programs" on a computer browser like Yahoo or Google. That will bring up a page created by the U.S. Department of Agriculture to help people locate summer feeding sites.
A box on the website enables households to find locations. By clicking on "Household," a map will come up. Enter a ZIP code, and the map will present a list of multiple nearby sites and allow families to get specific information on each place such as the address and meal times.
A national hotline also can provide information on summer meals programs at (866) 348-6479.
In Richmond, families can call (804) 646-5752 from 9 a.m. to 5 p.m. Monday through Friday. That reaches a staff member from the city Department of Parks, Recreation and Community Facilities who can assist in finding a nearby location.
More than 60 sites throughout Richmond participate in the Summer Meals for Kids program. Youngsters through the age of 18 can get free nutritious breakfasts and lunches.
In Henrico County, 30 feeding sites are providing breakfast and lunch on Mondays through Thursdays during the summer. The program is run by the Henrico County Public Schools' Department of School Nutrition Services and accessible to all children regardless of whether they are enrolled in summer programs.
Henrico County details: (804) 652-3600.
Chesterfield County is offering meals to youngsters this summer at 23 sites, including several of the county's public library branches.
Chesterfield County details: (804) 748-1405.
Two summer meals sites in Petersburg are serving breakfast and lunch to youngsters Mondays through Fridays, while three others will be open Mondays through Thursdays.
Additionally, St. Stephen's Episcopal Church, 228 Halifax St. in Petersburg, is providing bags of groceries for people to take home on most Thursdays through August. The grocery program is in conjunction with the Chesterfield Foodbank and Communities in Schools of Petersburg.