Virginia Reads One Book kicks off Friday in city elementary schools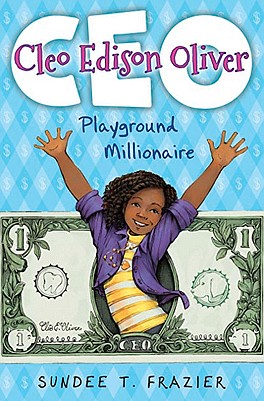 Richmond elementary schools are joining Virginia Reads One Book, a program designed to help schools and communities build reading habits, increase student and family literacy and family financial literacy.
At school assemblies starting March 1, students will receive a free copy of this year's book, "Cleo Edison Oliver, Playground Millionaire" by Sundee T. Frazier. The book features a girl of color as an aspiring entrepreneur and business leader whose story takes place on the playground, where she discovers basic financial principles.
"We're so excited that we are offering free copies of the book to all Richmonders who want to participate," said John Dwyer, executive director of Read to Them, a Richmond-based nonprofit promoting family literacy that is sponsoring the effort. "It's a great opportunity for grandparents, aunts and uncles and other family and community members."
Local business and community leaders, including NFL and college athletes and radio personalities, will speak during the assemblies to encourage students to read. Other volunteers also will be involved. Students can take their books home and read with their families.
Some of the city schools participated in a similar reading program in the fall, officials said.
"It was great to see so many of our elementary students enjoying 'Friendship According to Humphrey' (by Betty G. Birney) during the fall," said Richmond schools Superintendent Jason Kamras, who has a copy of the new book ready to go.
Among the leaders speaking at assemblies scheduled for Friday, March 1, Monday, March 4, and Friday, March 8, are Dr. James Lane, state superintendent of public instruction; Mayor Levar M. Stoney; LaFarn Burton, owner of LaFarn and Company; Carol Adams of the Richmond Police Department; Tim Hightower, a former University of Richmond football standout and current NFL running back and free agent who has played with the Arizona Cardinals, the Washington NFL team and the New Orleans Saints; Montrell Brown, owner of Browns Lawn in Order; Dr. Lauren Powell, director of the state Health Department's Office of Health Equity; Alexandra Hicks, creator of Nerd Squad; and Anthony "A.J." Brewer, owner of Brewer's Café.