VSU's Lonnie Blow named Coach of the Year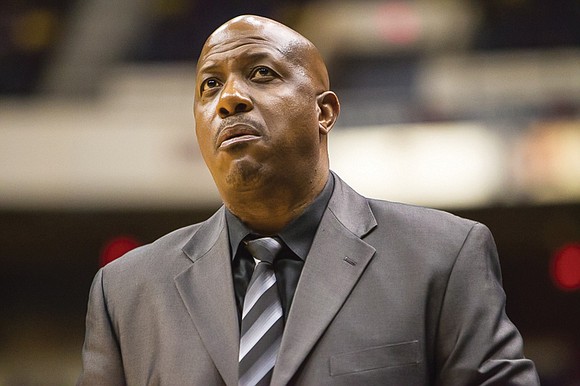 Virginia State and Virginia Union universities are well represented on what amounts to the CIAA's men's' and women's basketball honor rolls.
Superlatives were announced Tuesday in Charlotte, N.C., following a vote of league coaches and sports information directors.
Jahmere Howze of VSU and William Jenkins of VUU have made the All-CIAA first team while VSU Coach Lonnie Blow was named CIAA Coach of the Year.
Shaw University's Amir Hinton was named Player of the Year, while Jenkins was named Defensive Player of the Year.
Demarius Pitts of VUU was named Rookie of the Year while his Panthers teammate, Raemaad Wright, made the All-Rookie team.
On the women's side, Shareka McNeill of VUU was named Player of the Year and freshman Ifunanya Okoye was selected to the All-Rookie team. Unfortunately, Okoye is out for the season with a leg injury.
Surprisingly, VUU's Terrell Leach was shut out in the balloting, although he rarely comes up empty on the floor.
Since joining VUU 17 games ago, the 6-foot guard has averaged 21.1 points, with 53 3-point connections. He is also a dazzling jumper.
Leach will try and win the last laugh in Charlotte.