Suspect arrested in death of W&M football player Nate Evans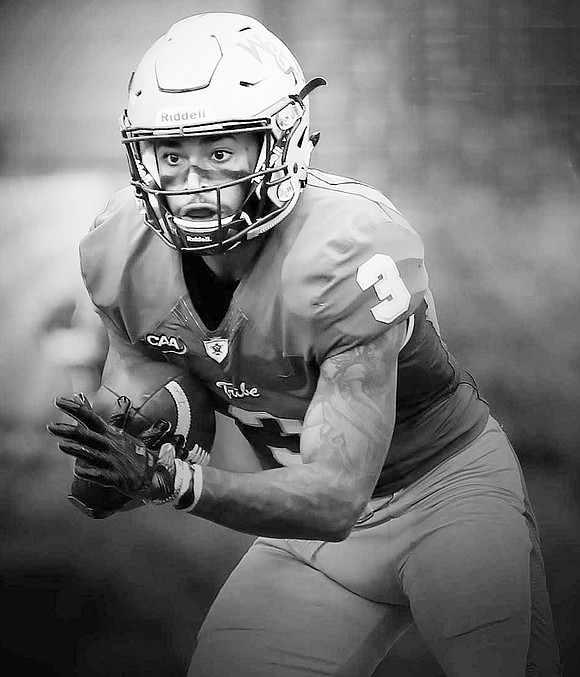 The investigation continues into the death of Nate Evans, a Lee-Davis High School graduate and sophomore football running back at the College of William & Mary.
Evans, a 19-year-old native of Mechanicsville and 2017 Lee-Davis graduate, was shot as he was being robbed shortly before midnight Thursday, March 21, in Norfolk near the campus of Old Dominion University.
On Monday, police arrested Kri'Shawn D. Beamon, 20, of Chesapeake, who was being held without bond in the Norfolk City Jail on charges of second degree murder, robbery and two counts of using a firearm in the commission of a felony.
Police did not release any further details, but noted that Evans had close friends at ODU.
Evans, the son of Brandi Evans-Fose of Mechanicsville, ranks with Lee-Davis' all-time football standouts. A two-time All-Metro performer, Evans rushed for 3,466 yards and scored 56 touchdowns for the Hanover County school.
His success on the gridiron continued at W&M. In two seasons wearing jersey No. 3, he rushed for 684 yards and five touchdowns. He was also a valuable kick returner forspecial teams. However, he was not participating in this season's spring football drills under new Coach Michael London.
A gathering to remember Evans was held Monday night at Kaplan Arena on the W&M campus. Among those addressing the grieving audience were Coach London, W&M President Katherine A. Rowe and Athletic Director Samantha Huge.
"William & Mary grieves today the death of Nate Evans, an immensely talented young man," President Rowe said. "I extend condolences and the deepest sympathy on behalf of the community to Nate's family, friends, teammates and those close to him."