Resilience after the hurricane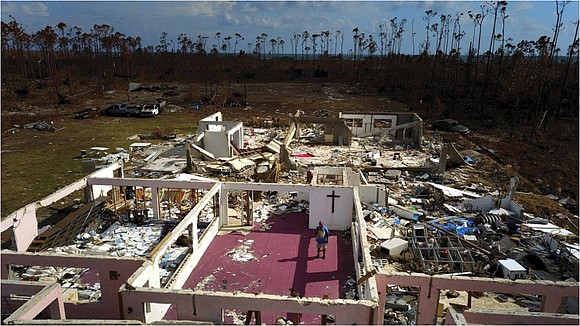 But they are grateful for the opportunity to be accommodated where they are: A two-bedroom house is trying to accommodate 12 people. Most of us, we find that difficult to even imagine. And that particular pastor then mentioned to me another pastor who lost his wife. He told me about another pastor who, I think, lost a daughter or two. So we're talking about some very, very tragic and some very dramatic experiences.
One does one's best to prayerfully encourage persons and to just assure them that they have our prayers and that they have our support, and anything we can do to assist, we'll do everything that we can. Nassau was not in the direct path of this storm and was not severely or critically impacted. But we have members in our church who lost loved ones like parents and siblings.
In other words, even though you're not impacted by the storm or the elements of the storm, you're certainly impacted by the consequences of the storm.
Are you working with other religious groups in the Bahamas?
I'm working with other religious groups in the Bahamas to a certain extent. But I'm also working with some additional religious groups in the United States.
Are there particular faith groups beyond the Bahamas that have been helpful already?
Yes. The National Baptist Convention USA, Inc.; the National Baptist Convention of America; the Lott Carey Foreign Mission Convention, in addition to our convention.
There was a mention in the Bahamian Baptist Convention (of) some response from the Southern Baptist Convention.
Do you feel your faith is being tested through this difficult tragedy?
I don't think my faith is being tested through this tragedy. I believe that this tragedy gives me an opportunity to affirm my faith and to apply my faith.
Apply it in any particular way?
Well, first, we see Scriptures in a new light, where you have to appreciate the reality of suffering on the one hand and, secondly, you also begin to acknowledge God's mercies even in the midst of trying circumstances. The truth of the matter is, had the hurricane hit Nassau instead of where it did hit, then it meant that the entire Bahamas would have been commercially and, for the most part, developmentally crushed because Nassau would be the center of most of what fuels the entire Bahamas.
In spite and in light of what has been a very tragic, very horrendous situation, we are forced to still see the grace of God.