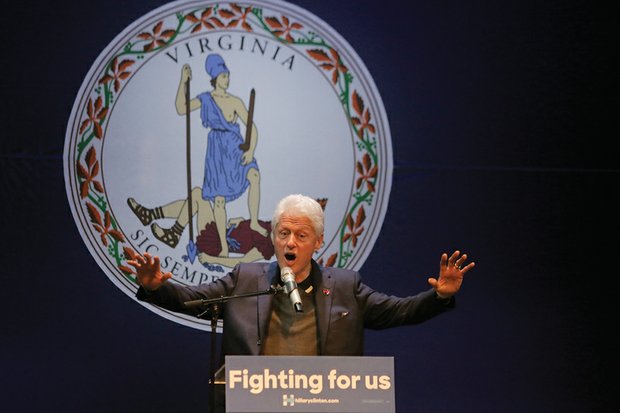 Former President Bill Clinton fires up the audience Wednesday night at the Hippodrome Theater in Richmond's Jackson Ward during a campaign appearance for his wife, Democratic presidential candidate Hillary Clinton.
Stories this photo appears in:

Virginians to vote in presidential primaries March 1
Now it is up to the voters. Next week, Virginians will help pick the Democratic and Republican nominees for president. The presidential primary elections for both parties are scheduled for Tuesday, March 1, in the Old Dominion, with polls open from 6 a.m to 7 p.m. in Richmond and across the state.