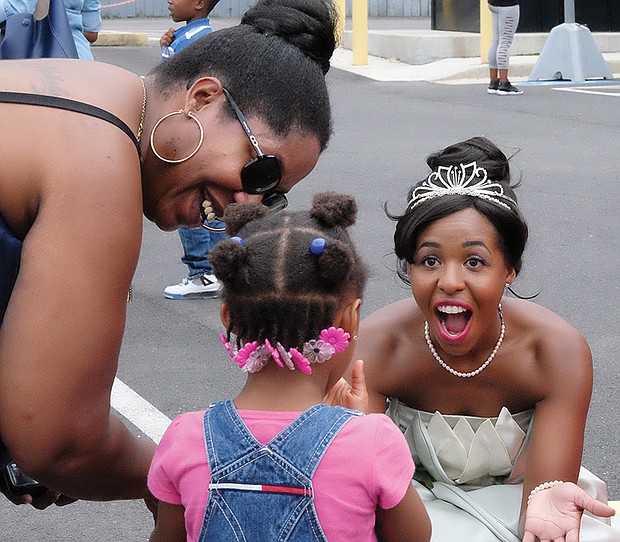 The local talent comprising The Art of Noise, from left, Kelli Lemon, Skillz, DJ Marc, DJ Lonnie B and Danja Mowf, keep old school beats and the crowd going from the Waverly Crawley Stage. Top right, "Princess Tiana," also known as Jessica Clarke, enthusiastically greets Nichole Booker and her 3-year-old daughter, Jordan.
Stories this photo appears in:

Music and culture from around the globe will highlight the 13th Annual Richmond Folk Festival. The three-day event, from Friday, Oct. 13, through Sunday, Oct. 15, has the theme "Feed Your Soul." Served up will be 36 performers for every taste — from bluegrass and gospel to Japanese talko drumming and Persian tar and setar, Romanian cimbalom, Peruvian, Irish, Northern Indian Khyal singing, New Orleans brass and zydeco music.