VUU homecoming kicks off
10/10/2014, 6 a.m.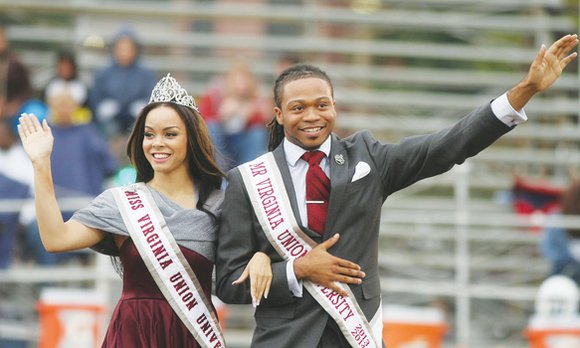 Virginia Union University's homecoming this weekend should be a memorable affair.
Tailgaters will share fond memories as they reconnect over mouth-watering dishes and beverages.
Students and alumni will showcase their best Greek talent in a step show.
Mr. and Miss Virginia Union will be crowned at the new VUU Living and Learning Center.
Mayor Dwight C. Jones, a VUU alumnus and the senior pastor at First Baptist Church of South Richmond, will deliver a call to action at Friday's Convocation.
Worshippers will give praise at a Saturday morning chapel service.
A Battle of the Bands parade competition will feature lively music and high-stepping action.
And fans will proudly don their maroon and steel colors to cheer on the VUU Panthers football team as it seeks to topple Lincoln University in Saturday's homecoming game.
A "Celebrate Good Times" party will follow later that evening.
The homecoming theme: "Rebuilding the Dream."
The annual gathering brings students, alumni, families and friends together to celebrate and recall good times.
This year's homecoming weekend comes as Virginia Union celebrates its 150th anniversary as a trailblazing, historically black university.
Details: VUU Office of Alumni Relations, (804) 342-3938 or www.vuu.edu/homecoming.aspx