Personality: Juan M. Pierce Sr.
Spotlight on Health Education Award winner
10/31/2014, 6 a.m.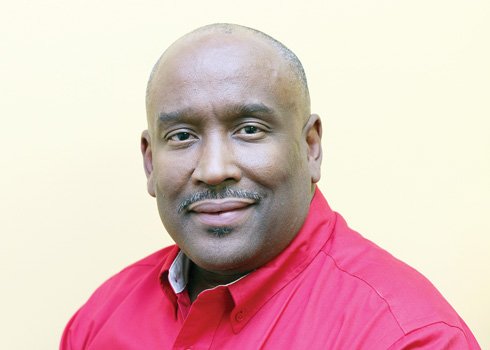 Our services are needed because: We have to continue to raise awareness, promote linkage to medical care, retention in care and adherence to treatment and lifestyle changes to build a healthier community.
Services we provide include: Free rapid HIV testing and linkage to HIV care services; gonorrhea and chlamydia testing, Hepatitis C rapid testing; syphilis screening; Project Strapped, a free condom distribution program partnering with the Virginia Department of Health, Richmond City and Petersburg health departments, local businesses, restaurants, barbershops, libraries, motels, law enforcement and churches. We offer effective behavior interventions and educational sessions, forums, stigma-reduction activities and support groups for HIV-positive persons. We host the H.E.L.P. Community Advisory Board and HELP Drop-In After Hours Clinic every Wednesday night from 6 p.m. to midnight in Richmond. We service the Petersburg Men's Sexual Health Clinic at 301 Halifax St. the second and fourth Mondays of every month from 5 to 8 p.m.
Our financial support comes from: A variety of grants and awards from federal, state and local initiatives, along with contributions, from businesses and individuals.
Size of budget: $317,000.
Number of staff: One full-time and 24 part-time staff.
Communities in which MHC operates: Richmond, Petersburg, Hopewell, Dinwiddie, Ettrick, Surry, Sussex, Waverly, Brunswick County, Alberta, Keysville, Emporia, Greensville, Prince George, Henrico County, Riverside Regional Jail, Petersburg Jail, Richmond Justice Center, Virginia Union University, Virginia State University and Southside Community College of Virginia.
Number of people served by MHC: We reach more than 5,000 people yearly and provide HIV/STD testing to more than 2,000 yearly.
We could do more if: We were able to raise more money from nongovernmental agencies or community members to expand our services to impact other health disparities or social determinates of health that affect the minority communities in our service area. Of course, we always welcome volunteers to increase our capacity to serve.
Best late-night snack: Anything chocolate.
I am most motivated by: The fact that God allowed me to live a little bit longer and asked me to do all I could not to let MHC die.
What people think when they first meet me: That I am resilient and resourcefully awesome and that they wish they could clone me.
The one thing that I can't stand: Stigmatization of anyone because of their condition or way of life.
The person who influenced me the most: Mrs. Ora M. Lomax, my Richmond NAACP youth council adviser and mentor, who I affectionately call "Ma."
The best thing my parents ever taught me was: To be humble and remember that people may not remember everything I say or do, but that they will always remember how I made them feel when in my presence.
If I had more time, I would: Write a book about my journey through life and the people I met along the way.
The book that influenced me the most: "The Alchemist" by Paulo Coelho.
What I'm reading now: "Smart but Scattered: The Revolutionary 'Executive Skills' Approach to Helping Kids Reach Their Potential" by Peg Dawson and Richard Guare.
My next goal: To continue developing the Richmond/Petersburg BTAN (Black Treatment Advocates Network). It promotes treatment education, patient education, disclosure and advocacy to educate the community about treatment as prevention and the availability of pre-exposure prophylaxis as a tool to reduce new HIV transmissions.