Historic churches celebrate milestone anniversaries
9/19/2014, 6 a.m.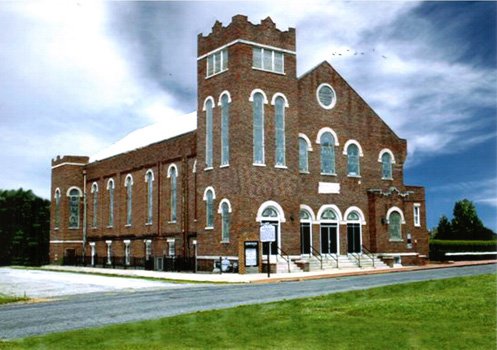 Two Richmond churches established shortly after the Civil War are marking milestone anniversaries at upcoming Sunday services.
Sixth Mount Zion Baptist Church in Jackson Ward will celebrate its 147th year Sunday, Sept. 21 at its 10:45 a.m. service.
And St. John Baptist Church on North Side will celebrate its 146th year Sunday, Sept. 28, at its 11 a.m. service.

The Rev. Roscoe D. Cooper III, pastor of Rising Mount Zion Baptist Church in Henrico County, will be the guest speaker for Sixth Mount Zion's anniversary event, which will be held at the church at 14 W. Duval St.
Now led by the Rev. Tyrone E. Nelson, Sixth Mount Zion was born in 1867 in a former Confederate horse stable on Brown's Island. The Rev. John Jasper, a former slave, started the church and moved it within a year to better quarters on Cary Street as membership grew. The church moved to its current sanctuary in 1887.
Meanwhile, St. John has invited one of its former pastors, the Rev. Edward T. Burton, to speak at its anniversary program at the church, 4317 North Ave.
Rev. Burton served as St. John's pastor from 1956 through 1959, before leaving for a pulpit in Roanoke.
The Rev. Michael L. Felton, who has led the 200-member congregation for 13 years, said the celebratory service will be preceded with a church banquet Saturday, Sept. 27, at a hotel in Henrico County.
St. John was founded in May 1868 by seven people who gathered to create a church at Brook Road and Windsor Avenue, then the site of Old Township Hall. In 1893, Richmond cigarette magnate Lewis Ginter deeded the site to the congregation.
The church moved to its current location in the early 1960s.