Diversity efforts lead to key appointments at U. Va.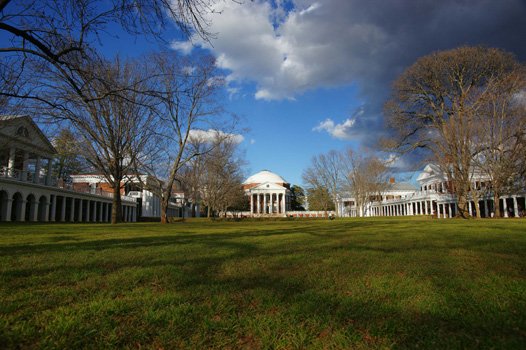 Mr. Mariner is executive vice president and CFO for Major League Baseball. He graduated from U.Va. with a bachelor's in accounting and earned a master's from the Harvard Business School.
Mr. Martin is one of two African-Americans on U.Va.'s 17-member board of visitors. Dr. L.D. Britt, head of the surgery program at Eastern Virginia Medical School in Norfolk, is the other. Gov. Terry McAuliffe named him to the board July 1. He also is a U.Va. graduate.
The historic university, founded by Thomas Jefferson, admitted its first black students in the 1950s. When Mr. Martin attended the university, only 250 African-American students were enrolled there.
Pushing for new gains at the university, Mr. Martin helped form a new eight-person Committee on Diversity and Inclusion that first met this month.
Its mission is to ensure that "the university is a welcoming environment for students, faculty and staff of all backgrounds," Mr. Martin told the Free Press.
He acknowledged the need to add more African-Americans to the student rolls. While the numbers of African-American students have increased, the percentage has declined with the growth of the overall student population.
About 900, or 6 percent, of U.Va.'s nearly 15,000 student population for the 2013-14 school year were African-American, according to the school's website. That percentage has declined from 12 percent in 1990.
"We also have the largest first-year class in the history of the school, so we have an increase in the number of African-American students," Mr. Martin pointed out.
He also noted the university's graduation rate for African-American students. At 82.8 percent, it is among the highest graduation rates for African-Americans at major public institutions in the nation.