Services set for William D. House Jr.
9/26/2014, 5:55 a.m.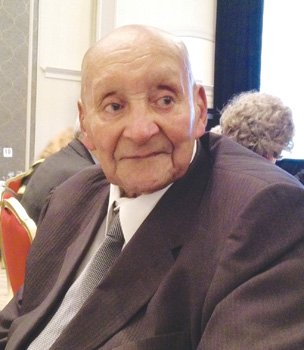 William D. House Jr. brought his warm personality and can-do spirit to Richmond two and a half years ago.
He came to visit his daughter, Marilyn H. West, and son, the Rev. William D. House III, from his hometown of Elizabeth, Pa.
While in town, he suffered a stroke and later was taken to Westport Rehabilitation and Nursing Center in Henrico County to live while undergoing therapy.
He quickly became a favorite among staff and visitors to the health care facility.
"Everyone knew him," Ms. West said. "There was not a person in that facility that did not go by and say, 'Hello Mr. House, are you?' ''
While there, he became friends with the late Free Press Editor/Publisher Raymond H. Boone, who was at Westport while recovering from cancer treatments.
"He and Ray used to have conversations and have lunch together," Ms. West said. "Dad became very fond of Ray."
The men were drawn together by their passion for life and commitment to excellence.
Mr. House is being remembered following his death Friday, Sept. 19, 2014. He was 91.
His funeral is scheduled for Saturday, Sept. 27, at Allen Chapel AME Church in Elizabeth, Pa., about 20 miles south of Pittsburgh.
Though he never returned to his hometown, where he was a respected member of the tight-knit community of about 1,500 people, Mr. West spent his final years reunited with his two children.
"He fulfilled his dream of being with his children," Ms. West said.
She said her father instilled in them determination.
"My dad was my hero," said Ms. West, who owns a management consulting company in Richmond. "Girls were not in a lot of things when I was coming up. He always encouraged me to do everything. I played softball, tennis and was president of my class, against all odds."
Her brother, William III, played professional football with the Cleveland Browns, the San Francisco 49ers and the Continental Football League's Norfolk Neptunes. He later became a Richmond-area minister.
Mr. House and his wife, Viola Mae, were married for more than 50 years before her death.
Mr. House served in the Navy during World War II and went on to become the superintendent at a steel mill and to build homes and swimming pools.