3 Dems knocked out of primary races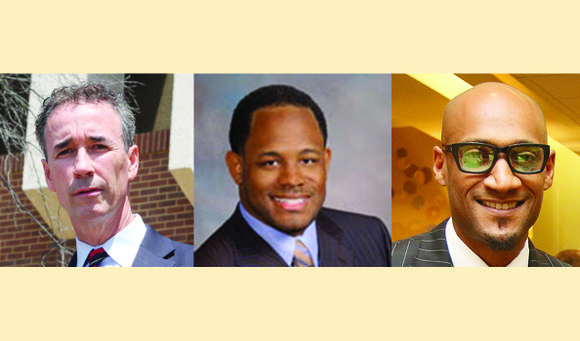 Information is emerging that might lend some credence to Mr. Morrissey's claim that he was wrongly bounced from the race.
According to the report the nominating committee received, many of the Morrissey and Jones signatures were deemed invalid because they didn't include a date showing when the petition was signed.
Signatures on at least 10 sheets submitted by Dr. Jones were not counted because they lacked a date, according to Bettie Washington of Hopewell, chair of the nominating committee, who reported on the findings of Ms. Showalter's office.
However, according to the published regulations of the Virginia Board of Elections, signatures cannot be discarded because a date is missing. Such signatures must be counted if other information on the petition sheet can show when the undated signatures were collected.
In 2012, courts twice put on a Richmond ballot candidates whom Ms. Showalter disqualified for not submitting sufficient valid signatures. One was a candidate for mayor and the other a candidate for the Richmond School Board.
Separately, five candidates qualified to run in the June Democratic primary in the 63rd House District, the seat Delegate Preston now holds and that Sen. Dance formerly held. The candidates are: Lashrecse Aird, a former legislative aide to Sen. Dance; the Rev. Larry Brown Sr., pastor of Gravel Run Baptist Church; William H. "Mouse" Jones Jr., a Petersburg businessman; Atiba Muse, a Petersburg School Board member; and Gerry Rawlinson, owner and operator of a health care business.
Also in the 69th House District in South Richmond and Chesterfield County, two Democratic primary candidates were certified: Incumbent Delegate Betsy Carr and a challenger, businessman and radio station owner Preston Brown.
Meanwhile, three other incumbent Democrats who represent Richmond are so far unchallenged for re-election: Henrico Sen. A. Donald McEachin and Delegates Jennifer L. McClellan and Delores L. McQuinn. Republican Delegate Manoli Loupassi, who also represents part of the city, also does not have a primary challenger at this time.