'Created Equal' film series begins April 23
4/17/2015, 12:31 p.m. | Updated on 4/17/2015, 12:31 p.m.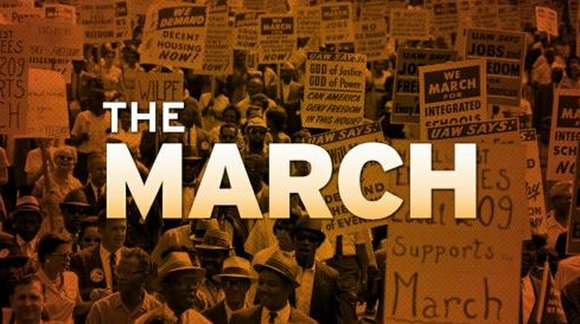 A new edition of "Created Equal," a documentary movie series focusing on civil rights and social justice, is ready to launch at the Virginia Historical Society, it has been announced.
The first movie, "The March," about Dr. Martin Luther King Jr.'s famed 1963 March on Washington for Jobs and Freedom, will be shown 6:30 p.m. Thursday, April 23, at the historical society, 428 N. Boulevard.
Free to the public, the movie will remember the march and the fractious civil rights coalition that organized it over the opposition of the administration of President John F. Kennedy and then-FBI director J. Edgar Hoover.
Following the film, Emilie Raymond, associate professor of history at Virginia Commonwealth University and author of "Stars for Freedom: Hollywood, Black Celebrities and the Civil Rights Movement," will provide commentary.
The other films in this series, and their presentation dates, include:
"Meet Me in the Bottom," a documentary on efforts to reclaim African-American history in Shockoe Bottom, 6:30 p.m. Thursday, June 18.
"Brother Outsider: The Life of Bayard Rustin," a key organizer of the 1963 march, 6:30 p.m. Thursday, Sept. 10.
"They Closed our Schools," a new documentary about the closure of public schools in Prince Edward County after segregated schools were banned, 6:30 p.m. Thursday, Oct. 22. The film is still in production and the showing will feature just a portion.
This is the second year for the series hosted by the Virginia Historical Society in partnership with the Richmond Peace Education Center and with partial support from the Gay Community Center of Richmond's Virginia Historical Society Guy Kinman Research Award.