NASCAR's big bucks stop at raceway
Joey Matthews | 4/24/2015, 11:13 a.m. | Updated on 4/24/2015, 11:26 a.m.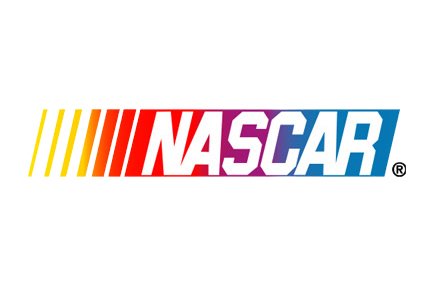 Twice a year, Melvin Crawley Jr., owner of Crawley's Funeral Home on Meadowbridge Road on North Side, opens his business parking lot and an adjoining property to NASCAR fans, where they park their vehicles for race weekends at Richmond International Raceway.
He's among dozens of African-American property owners who will cash in by allowing NASCAR fans to park at their homes, businesses and churches this weekend when Richmond International Raceway hosts its annual spring races at the Laburnum Avenue racetrack in Henrico County.
The Toyota Care 250 is scheduled to get a green flag start 7:30 p.m. Friday, April 24, in the Infinity Series. The Toyota Owners 400 is scheduled to start 7 p.m. Saturday, April 25, in the Sprint Cup Series, which is NASCAR's highest level of racing.
Last year's spring events drew tens of thousands of people to the racetrack that has a current capacity of roughly 71,000.
"It's a great twice-a-year economic boost," Mr. Crawley told the Free Press on Wednesday morning. He declined to provide details on how much he makes during the weekend race fans.
"I've been welcoming the same people here for the past 25 years," he said. "We even had children of people who used to come here coming to us now. We have two or three generations of customers."
He said he expects 60 to 70 vehicles to be parked on his properties this weekend. "I've had up to 100 vehicles here at one time," Mr. Crawley said. "They love it here because we have a lot of space where they can cook out and socialize. We have bathrooms inside they can use and we have security cameras on the property."
In that time, Mr. Crawley said, "we haven't had any problems, fights or misunderstandings. They're some of the nicest people you'd want to meet."
The Free Press spoke this week with Mr. Crawley and other African-American property and business owners in the largely black community surrounding RIR to assess what economic rewards they reap when NASCAR comes to town.
While track officials claim they want to draw a more diverse fan base to the largely white sport, it appears African-Americans are engaging most from outside the gates.
Corey Holeman, an African-American who owns the McDonald's franchise across from RIR on Laburnum Ave., declined to discuss the economic spike his business gets on race weekends. A vendor setting up to sell race merchandise in the McDonald's parking lot Wednesday said he pays to use the space through race weekend.
Campers, RVs and other vehicles were parked early this week at Faith Life Tabernacle International, an African-American church behind Essex Village.
Kenny Dail said he and his wife and other fans have parked on the church property for the past 10 years. "I pay $150," he said late Monday afternoon.
On average, community members said they charge NASCAR fans about $20 per car per day and from $150 to $175 for campers for the weekend.
"The most I ever made was $300 in one weekend," said Shirley Burgess, who lives near an entrance to the raceway on Richmond-Henrico Turnpike.