2 fundraisers split by race
Free Press staff report | 8/27/2015, 6:42 a.m. | Updated on 8/27/2015, 6:46 a.m.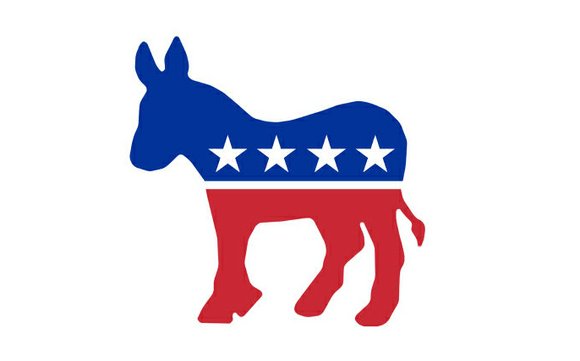 Segregation appears to be rearing its head in an unlikely place — in two fundraisers a trio of progressive women's groups are hosting for female Democrats seeking office in Central Virginia.
Intentionally or not, the first fundraiser, to be held this weekend, will feature four white candidates and the other, set for next month, will be for three African-American candidates.
The fundraisers are the work of Women Matter, Women to Women and Women Leaders of Virginia, who are seeking to help their candidates achieve success in the upcoming general election Nov. 3.
The organizers pooh-poohed the suggestion that race was even a consideration.
"This has nothing to do with segregation," said Eileen Davis, co-founder of Women Matter, a Richmond-based group that advocates for passage of The Equal Rights Amendment.
Instead, she said geography is the reason the candidates are split up the way they are.
"These fundraisers were organized to make it easiest for candidates to participate according to where they are from," Ms. Davis told the Free Press on Wednesday. "We wanted to make it as convenient as we could for them to attend."
She said the sole intent of the fundraisers is to increase financial support for female candidates. Another is being planned for female candidates in the Hampton Roads area.
In the Richmond area, the groups' first fundraiser, featuring the four white women, will take place this Saturday, Aug. 29, at a private home in Ashland. Richmond Sen. A. Donald McEachin, who is African-American, is to speak, and Richmond singer Susan Greenbaum is to perform, according to the program.
The fundraiser is for Deborah Rapp, who is competing in Senate District 12; Toni Radler who is running in House of Delegates District 55; Kandy Hilliard who is running in House District 28; and incumbent Henrico Commonwealth's Attorney Shannon Taylor.
The second fundraiser — supporting the three black candidates — is scheduled for Sunday, Sept. 13, at a union hall in Hopewell. Virginia Secretary of the Commonwealth Levar M. Stoney, also an African-American, is to speak,
The fundraiser will feature incumbent Sen. Rosalyn Dance in Senate District 16; Lashrecse Aird, who is running in the House of Delegates District 63; and Sheila Bynum-Coleman, who is competing in House of Delegates District 62.
Sen. Dance — who won a special election to fill the seat previously held by Sen. Henry L. Marsh III — is facing independent Joseph D. "Joe" Morrissey.
Ms. Bynum-Coleman is challenging 12-term Republican Delegate Riley Ingram, while Ms. Aird is running unopposed for the seat that Sen. Dance previously held and that is currently represented by outgoing Delegate Joseph Preston of Petersburg.
For the first group, Ms. Rapp is in a three-way race to fill the seat of retiring Henrico Republican Sen. Walter Stosch of Henrico; the other candidates are Republican Siobhan Dunnavant and independent Robert "Scott" Johnson.
Ms. Radler is running against first-term incumbent Republican Delegate Hyland F. "Buddy" Fowler of Glen Allen.
Ms. Hilliard is going up against Republican House Speaker William Howell, 14-term veteran.
Ms. Taylor is running for re-election against Republican Tony Pham.