Labor of love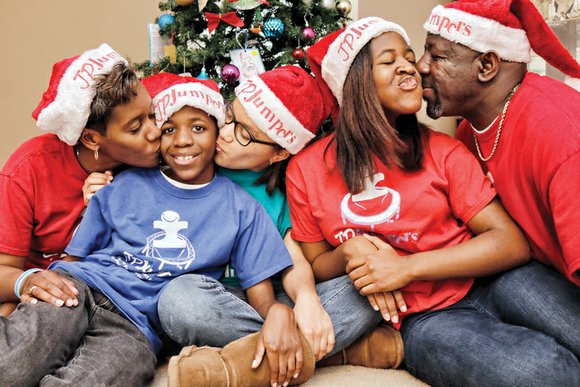 "You get to see people display their different abilities," she added, "and it also helps encourage other parents to see that if they have kids with disabilities, that doesn't mean they're limited in their ability to perform their talents."
Jordan Ohree, an 18-year-old autistic youth who graduated last year from Varina High School, will serve as master of ceremonies at the service. He also earned intern of the week honors last week through Project Search at Bon Secours St. Mary's Hospital in Henrico County.
Mr. Mines called the showcase event "an awesome thing that allows people with special needs to perform and feel good at the same time."
"It's important to them for the community to show their support and to let the people that care for them to know that they can be a part of something special like this," he added.
J.P. brought down the house last year when he concluded the show by performing "Is This the End" by New Edition. He plans to sing "Got to Be There" by Michael Jackson on Sunday.
Sydnee plans to sing "Glory" by John Legend and Common from the movie "Selma."
"I like performing," she said. "It's nice to do it because I'm looking at family. If I mess up, it's going to be OK because kids won't make fun of me."
Michelle lent her support at last year's show by praise dancing to several songs. She plans to do so again this year.
"It adds another spice to the special needs show," she said. "It's my way of giving back to the community. I may not be affected (with special needs)," she added, "but I am affected with Sydnee and J.P., who sometimes need special attention. There are a lot of responsibilities in things like making sure J.P. gets his dinner and lunch and doesn't get off track."
Mrs. Mines and longtime mental health advocate Monica Lucas of Richmond partnered to organize the first special needs worship service in 2013 at Second Baptist Church.
The faith-based service that attracts performers from as far away as Maryland has become so popular it outgrew the church sanctuary and is now headed to Huguenot High School to accommodate a larger audience.
Ms. Lucas called the talent show "a celebration of God's love for us all and a moment to show appreciation for the special people in our lives."
In order to cover the cost of the venue and the food after the service, JP JumPers Foundation has a GoFundMe campaign to raise $3,500. To donate, go to www.gofundme.com/2015JPJFgivingTree.