Bernard L. Jones Sr., 94, community advocate
2/6/2015, 12:06 p.m.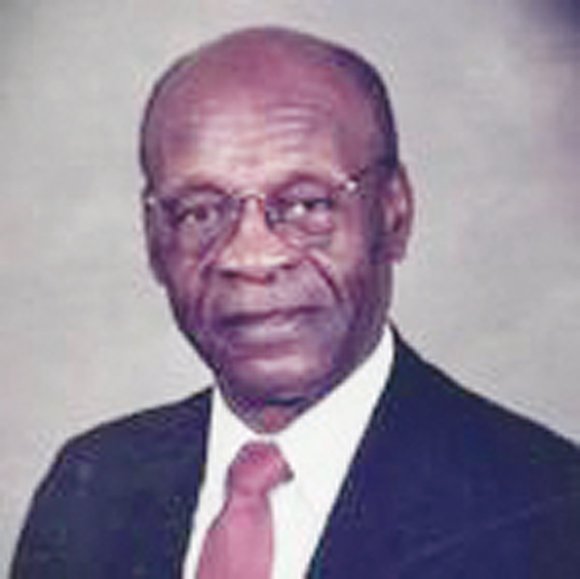 They lived in Church Hill and were married for 65 years and raised two daughters — Dr. Waajid and Bernardette Howard; and one son, Bernard L. Jones Jr.
Mr. Jones worked for more than 30 years for A.H. Robins Pharmaceutical, first as a custodian, then as a lab technician after furthering his education.
He is a charter member of St. Peter's Episcopal Church in the East End, where he served as a lay reader for two years in the absence of a priest.
He was involved in several Episcopalian organizations, including the Brotherhood of Saint Andrews.
"He loved serving in organizations," his son recalled.
Mr. Jones served as a constitutional consultant to at least a half dozen organizations. He and his wife were registered parliamentarians with the Parliamentary Law Club of Richmond.
As a member of the Benevolent Protective Order of Reindeer Inc., Mr. Jones served in various leadership posts, including as vice director and chairman of the board of governors of Richmond Lodge #12.
His son also recalls his father loved to do woodwork projects.
But, Mr. Jones' first allegiance was to the Astoria Beneficial Club, where he served as president in 1975 and was re-elected in 1976. He served in various other leadership posts as well. He was named Astorian of the Year in 1978 and was honored as Astorian of the Century in 2001. He was honored in 2012 for 50 years of membership in the club.
Mr. Jones is survived by his children; one sister, Deacon Elsie Mitchell; two granddaughters; one great-granddaughter; and a host of other relatives and friends.