New Episcopal Church leader has Richmond link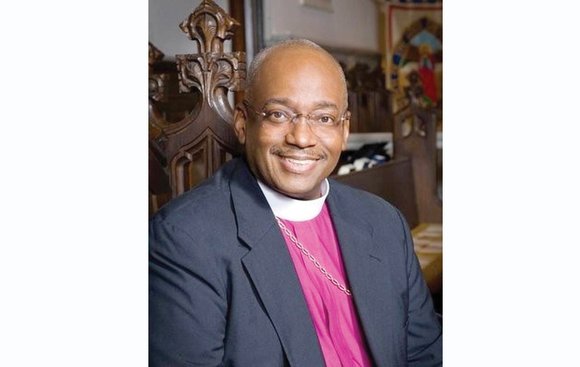 "What it signals is that the church is more ready to focus on evangelism and not being ashamed to spread the gospel of Jesus Christ," Rev. Roaf said. "His election is a clear mandate we're going to go outside the four walls of the church and bring people into the church."
Bishop Curry was one of four candidates up for election to lead the church, which has about 1.86 million members in the United States. The other three candidates were The Rt. Rev. Thomas E. Breidenthal, bishop of the Diocese of Southern Ohio; The Rt. Rev. Ian T. Douglas, bishop of the Diocese of Connecticut; and The Rt. Rev. Dabney T. Smith, bishop of the Diocese of Southwest Florida.
Bishop Curry has been North Carolina's 11th diocesan bishop since he was ordained and consecrated on June 17, 2000. He was rector of St. James' Episcopal Church in Baltimore when he was selected on Feb. 11, 2000. He is the current chair of Episcopal Relief & Development's Board of Directors.
The general convention, held every three years, wraps up July 3. Among the issues to be explored are the church's directives on gun violence, the Israeli-Palestinian conflict and same-sex marriage, according to the official agenda.
A legislative session erupted in applause last Friday when the U.S. Supreme Court issued a landmark 5-4 ruling that the U.S. Constitution's guarantees of due process and equal protection under the law means that gay couples have the legal right to marry, the Episcopal News Service said.
The Episcopal denomination approved a rite for the blessing of a same-sex relationship at its 2012 convention.
This year, resolutions under consideration would expand gay and lesbian inclusion in the church, including a modification to the canonical definition of marriage as between only a man and woman, according to the agenda.
Episcopal Church members also will consider several resolutions related to the Israeli-Palestinian conflict, with one proposal calling on the church to divest from Israel or companies that do business with Israel because of what it calls "Israeli occupation of the Palestinian territories."
Bishops, priests and church members also are taking part in traditional church rites such as the Eucharist and holding sessions to discuss poverty, access to health care and how to reduce gun violence in the United States.