Players of color star in MLB All-Star game
7/17/2015, 3:25 a.m. | Updated on 7/17/2015, 3:28 a.m.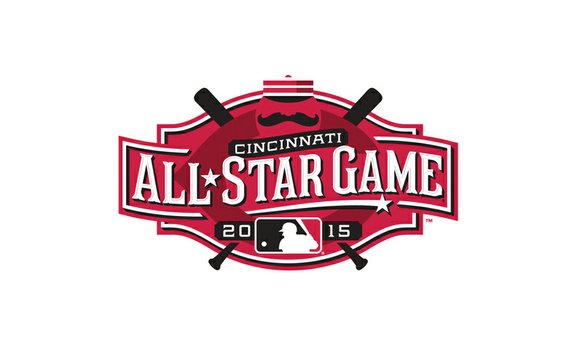 Baseball, the American pastime, is becoming more and more international, with a growing concentration of players of color.
The 86th Major League All-Star Baseball Game, held Tuesday in Cincinnati, featured 21 athletes with roots in Mexico, the Dominican Republic, Venezuela, Puerto Rico and Cuba.
Eight African-Americans also were selected, four each on the American League and National League rosters.
They were AL outfielders Adam Jones (Baltimore) and Lorenzo Cain (Kansas City), first baseman Prince Fielder (Texas) and pitcher David Price (Detroit).
African-Americans on the NL roster were outfielders Andrew McCutchen (Pittsburgh), Justin Upton (San Diego) and Giancarlo Stanton and infielder Dee Gordon.
Stanton and Gordon, both of Miami, were selected as starters but were unable to play because of injuries.
Afro-Canadian AL catcher Russell Martin (Toronto) also was selected.
All-Stars with family trees south of the border were all over the field on one of baseball's grandest occasions at Cincinnati's stadium, called The Great American Ballpark.
Here's a list of American League "Stars from Afar."
From Venezuela: Pitcher Felix Hernandez (Seattle), catcher Salvador Perez and shortstop Alcides Escobar (Kansas City), infielder Miguel Cabrera (Detroit) and second baseman Jose Altuve (Houston).
Dominican Republic: Designated hitter Nelson Cruz (Seattle), first baseman Albert Pujols (California), outfielder Jose Bautista (Toronto), pitchers Dellin Betances (Yankees) and Kelvin Herrera (Kansas City) and infielder Manny Machado (Baltimore).
Cuba: Outfielder J.D. Martinez and shortstop Jose Iglesias (both Detroit).
Puerto Rico: Pitcher Hector Santiago (California).
And representing the National League:
Venezuela: Pitcher Francisco Rodriguez (Brewers)
Dominican: Shortstop Jhonny Peralta and pitcher Carlos Martinez (both St. Louis)
Cuba: Catcher Yasmani Grandal (Los Angeles) and pitcher Aroldis Chapman (Cincinnati)
Puerto Rico: Catcher Yadier Molina (St. Louis)
Mexico: First baseman Adrian Gonzalez (LA).
There were no Asian players on either roster, although several have been selected previously, most notably 10-time pick Ichiro Suzuki from Japan.
Baseball, American style, has become as popular in San Juan and Santo Domingo as in St. Louis and San Diego.
In 1980, there were five Hispanic All-Stars (Rod Carew and Ben Oglivie of Panama, Jorse Orta of Mexico, Dave Concepcion of Venezuela and Jose Cruz from Puerto Rico.
So what does a baseball fan gather from this?
Are American youngsters growing less enthused with the sport, particularly with basketball and football gaining ground?
Are Latinos from developing countries "hungrier" to snatch a slice of the American pie?
It's probably some of both.
Clearly, a premium is being placed on scouting outside the 50 states.
The annual Major League Amateur Draft is for U.S. and Puerto Rican players only. Basically, foreign prospects — many as young as 16 — sign with the highest bidder as free agents.
It's a policy that seems archaic and may need to be addressed.
Asian ballplayers also bypass the draft and sign as free agents. However, most already are established in their native lands.
Suzuki was 28 when he signed with Seattle in 2001. Hideo Nomo was 27 before signing with Los Angeles in 1995.
Caribbean free agents are mere teenagers with little more on their resumes than a lively arm, fast feet and giant-sized dreams, and precious little know-how in the art of financial negotiation.
You don't see their names appear on draft day.
But, as time passes, you can't miss them on All-Star night.