Personality: Lamar Antoine Greene
Spotlight on Richmond Public Schools' highest achieving student
6/5/2015, 6:14 p.m.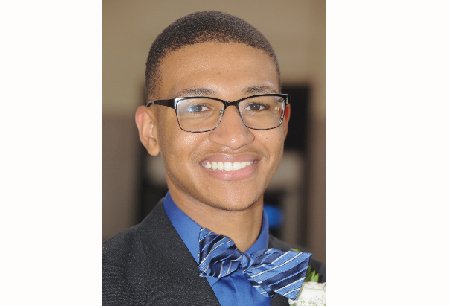 Universities that made scholarship offers with amounts:
Virginia State University - $40,000
South Carolina State University - $88,960
Roanoke College - $78,000
Johnson C. Smith University - $72,000
Virginia Union University - $64,000
Virginia Commonwealth University - $52,000 Provost Scholarship
Ferrum College - $72,000
The College of William & Mary - $77,664
University of Richmond - $238,520 with Oldham Scholar Distinction
Emory University - $48,238 Emory Grant and Loan Replacement Grant 
Johns Hopkins University - $57,000 Hopkins Grant
University of Pennsylvania - $58,205 Markel Scholarship and Penn Grant
Brown University - $56,525
Total amount: $1,003,112.
A good teacher is: One who goes out of his/her way in order to help students learn. These are the teachers that push us to work hard and meet our potential because they care.        
Ultimate ambition: To be happy doing something I love while making a positive difference in the lives of others.              
The secret to earning "A's": There is no secret to earning "A's" because everyone is capable. In order to get "A's," you need to follow directions, be persistent and complete the hard work necessary to reach that goal.
Most unforgettable experience at my high school: My entire class spent a week in Charleston, S.C., during my junior year. The city was breathtaking and a lot of fun.    
Excitement level about going to college: I am completely stoked about attending Emory because I know it is an academically challenging, top 20 nationally ranked university in Atlanta with lots of opportunities for me to grow as a student and a person.  
I will major in: Human health (subject to change).
Reason: I like the human health major offered at Emory because it includes courses in health care ethics, nutrition, disease and so many other topics that I am truly interested in. It would allow me to learn about health care in depth, which would be perfect before I complete graduate school for health care administration or medical school.
Teacher who influenced me the most: I cannot say that I have had one teacher who influenced me the most because I have had some stellar teachers in my public education.
What I'll do this summer: I will be interning at the Virginia Center for Inclusive Communities.
What I like most about Richmond: The city has that historic feel to it, and I find it to be quite charming.      
What I like least: Street parking and 5 o'clock traffic.
No. 1 suggestion for improving Richmond: Improving/expanding the parking in popular areas of the city such as Carytown and Shockoe Bottom.
Hobbies: In my spare time I like to write poetry, listen to music and sing.
Perfect day: Going out with a group of close friends to see a movie or to get a meal from one of our favorite restaurants.
How I relax: Taking a shower or listening to music.
Best late-night snack: A red velvet cupcake.
Three words that best describe me: Studious, ambitious and caring.    
Nobody knows that: I am self-conscious because I always try to give off a confident persona.
The person who influenced me the most: My mom has definitely influenced me the most. Seeing how hard she has worked as a single parent has inspired me.            
My outlook for the future: I see a future for myself that is bright because I have finally come to understand that failures and setbacks are just temporary delays on my dreams and goals. Setbacks and failures do not define me.
The book that influenced me the most: "The Other Wes Moore: One Name, Two Fates" by Wes Moore. I thought it was truly inspirational and showed that we must work to create our own opportunities because it's about where you are going without forgetting where you come from.
What I'm reading now: I just started reading the novel "Connect: Building Success Through People, Purpose and Performance" by Keith Harrell and Hattie Hill. The book teaches young visionaries, such as myself, how to make their own success.
My next goal: My next short-term goal is to have a good experience at my summer internship and my long-term goal is to get acclimated to college, where I will work hard to be successful.