Horace Fisher III, 66, longtime music teacher
3/12/2015, 6:33 a.m.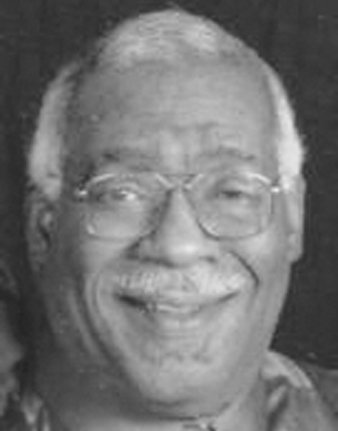 Horace Fisher III was raised with an abiding love of music.
"He told me his mother, Gertrude Anderson Fisher, would play music as she cleaned the house on Saturdays and they would sing to the music," said his wife, Brenda C. Fisher. "And his father, Horace Fisher Jr., liked classical music."
Her husband, Mrs. Fisher said, also loved old musicals.
Drawing from his deep affection for music, Mr. Fisher taught band and chorus in Richmond Public Schools for 35 years.
He also acted locally and nationally in theater productions for three decades.
Mr. Fisher is being remembered following his death Friday, March 6, 2015, in Richmond. He was 66.
A visitation for family and friends will be held 6 to 7 p.m. Thursday, March 12, at Scott's Funeral Home, 115 E. Brookland Park Blvd., on North Side. His fraternity, Kappa Alpha Psi, will follow with a memorial service at 7 p.m. at Scott's.
Mr. Fisher's life will be celebrated at his funeral 11:30 a.m. Friday, March 13, at Second Baptist Church, 1400 Idlewood Ave., in the West End.
He was born Dec. 31, 1948, in Richmond, an only child.
He met his future wife when they attended Second Baptist as children. "I was on the youth usher board and he was in the youth choir," Mrs. Fisher recalled.
Mr. Fisher attended Richmond Public Schools and graduated from Maggie Walker High School in 1966.
He attended Norfolk State University and graduated with a bachelor's degree in public school music in 1974.
He married his wife on Dec. 18, 1976. They raised two children, daughter, Robin A. Fisher, and son, Horace R. Fisher IV.
Mr. Fisher began his teaching career at the old Benjamin Graves Middle School in Jackson Ward, and later taught choir at Henderson Middle School and choir and band at John Marshall High School.
"He loved the choir and he loved teaching middle school and high school children," his wife said. "His motto was, 'There's no such thing as a bad kid, only those that have been misled.'
"A lot of them saw him as a father figure and mentor," she added.
In his spare time, Mr. Fisher loved acting in theater productions here and abroad.
He was known for his role as jazz pianist Fats Waller in the production, "Ain't Misbehavin'," that toured in Richmond, New York City, Atlantic City and other cities.
He also played the plant Audrey II in "Little Shop of Horrors" at Swift Creek Mill Playhouse in Chesterfield County.
Mr. Fisher was a lifelong member at Second Baptist Church, where he served on the Diaconate Board. He also directed the youth and sanctuary choirs and founded the Summer Youth Academy at the church.
He also sang with the legendary Larry Bland and the Volunteer Choir for many years.
Mr. Fisher is survived by his wife, children and a host of cousins, nephews, nieces and other family and friends.