NCCU favored in MEAC tourney
Fred Jeter | 3/12/2015, 5:09 a.m.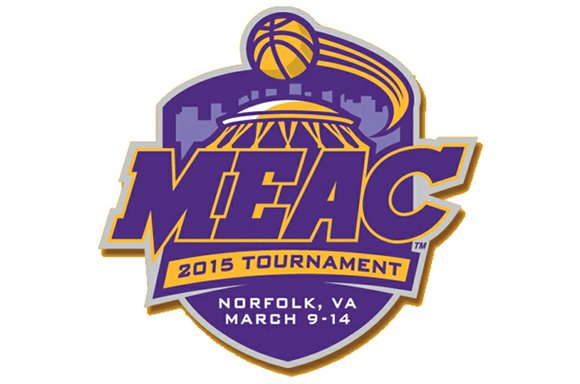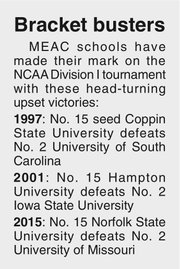 North Carolina Central University is the heavy favorite to repeat as the MEAC basketball champion Saturday at the Norfolk Scope.
The final game of the 13-school event is set for 1 p.m., with live ESPN2 coverage.
The women's championship game will start 30 minutes after the completion of the men's game.
MEAC men's semifinals are set for 6 and 8 p.m. Friday, March 13 at the Scope. Quarterfinals began Wednesday, March 11, with NCCU and hometown favorite Norfolk State University in action. Two more quarterfinals are 6 and 8 p.m. Thursday, March 12.
NCCU won the regular season crown with a 16-0 league mark. Coach LeVelle Moton's Eagles have dropped just one game to MEAC conference foes during the past two seasons.
MEAC's bid to the NCAA Division I tournament goes automatically to the tournament champ. Last year, as a No. 14 seed, NCCU lost 93-75 during a first round game to No. 3 Iowa State University.
It was NCCU's first trip to the Division I playoffs. However, the university participated seven times in the Division II tournament when NCCU was part of the CIAA. The university was NCAA Division II national champion in 1989.