Personality: Thomas L. Johnson Jr.
Spotlight on local chapter president of National Negro Golf Association
5/7/2015, 11:45 a.m.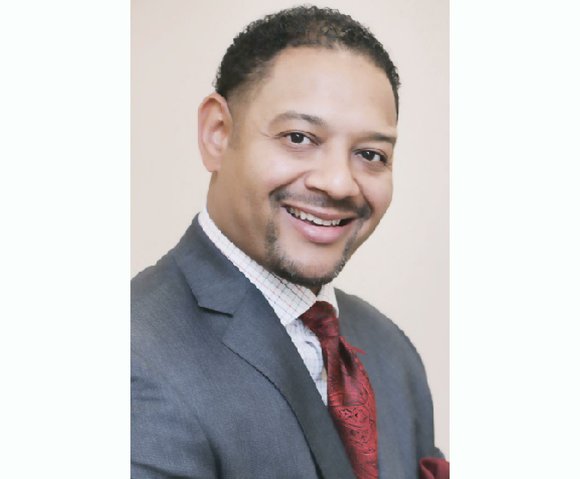 In his tenure as president, he says he intends to "usher in the next 50 years on the foundation put in place by the founders of the national association."
"My primary goal," he adds, "would be to increase participation in all NNGA activities. This may seem insignificant in the grand scheme of things, but the NNGA is first and foremost a social club. The bond and camaraderie envisioned by our founders can only be enhanced by getting to know one another as brothers." In his professional life, Mr. Johnson is one of five deputy commonwealth's attorneys serving under Henrico County Commonwealth's Attorney Shannon Taylor. Mr. Johnson directs the traffic section and specializes in vehicular manslaughter, homicide and violent crime prosecutions.
Here's a look at this week's Personality, Thomas L. Johnson Jr.:
Date and place of birth: Aug. 14, in Tappahannock.
Current home: Goochland County.
Alma maters: Bachelor of arts, The College of William & Mary; juris doctorate, Wake Forest University School of Law.
Family: Wife, Crystal; and children, Kaci, 8, and Ryan, 6.
When elected president of NNGA Richmond chapter: January 2015 for a two-year term.
Activities planned for the celebration: On Friday, May 15, Richmond and the surrounding region are invited to join us in our celebration at the exclusive Bull and Bear Club in Downtown for a party we call "Rare Air," featuring live music from J. Baxter and The S.A.U.C.E Band and DJ Nobe. This is an event that Richmond's grown and sophisticated will not want to miss. Following golf on Saturday, we will close with our awards banquet and celebration of our two living founding members, Ozro "O.T." Wells and Richmond NNGA's own Dr. George M. Hampton.
As a game, golf is: Your best friend and your worst enemy all rolled into one. I can think of no other game where you can go out one day and display the ability to perform at a high level for an entire game, or at a minimum, on consecutive holes, then go out the next day and wonder where your skills went. It's the ebb and flow of the game that keeps you coming back and it happens at all skill levels.
Why I play golf: My first love was baseball and softball. I can no longer play those sports without hurting myself and paying for it for weeks on end. Golf was the next logical alternative for me. I enjoy competition and I love the outdoors. What better way than to combine the two experiences over a four-hour round of golf?
When I learned the game: I'm still learning! I started taking serious interest in the game probably about eight years ago.
My handicap: I'm a 21 handicap, which translates into an 85 one day and a 104 on another.
How people can join: Interested candidates will have to be sponsored by a current member of the club. This typically occurs after playing with several members as a guest during our weekend outings or tournaments. A candidate's application will be reviewed by the body and the application is voted on by the members at one of our monthly meetings.