Personality: Thomas L. Johnson Jr.
Spotlight on local chapter president of National Negro Golf Association
5/7/2015, 11:45 a.m.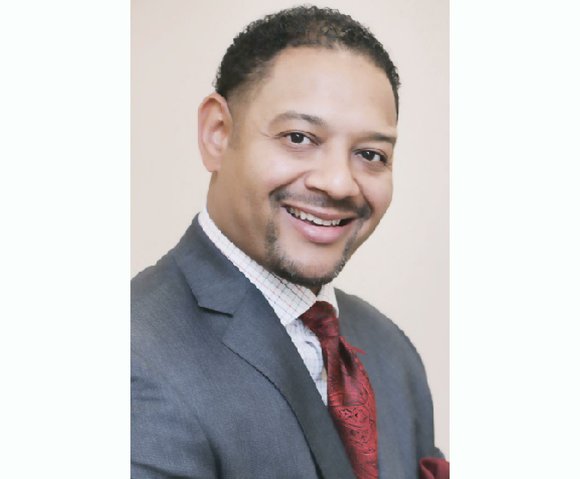 Favorite course: Punta Espada Golf Club in the Dominican Republic has been my favorite course so far.
Favorite golfer (male):Tiger Woods.
Favorite golfer (female): Paula Creamer, but I'm looking forward to following the careers of Cheyenne Woods and Sadena Parks, two of the newest African-American golfers in the LPGA.

Advice to aspiring golfers:Do not let frustration in learning a swing deter you from the game. Golf is about muscle memory and you simply cannot develop that memory over a short period of time. The most successful beginners have time to work on their game constantly. If you don't have that time, which most don't because we have careers and families, do not expect instantaneous results.
Prized possession: I really don't have one. If everything was the way that I wanted it, I would probably have a serious watch collection. I love a good timepiece.

Perfect day:Any day on the golf course.
Perfect evening: Spending time with family and friends after a cookout or seafood boil, talking and enjoying each other's company.
How I unwind: A good cigar and a good bourbon usually factor into this equation.

Best late-night snack: If I could eat it every night without suffering the consequences, it would be my wife's German chocolate cake, but as a secondary option, I just love those Edy's strawberry fruit bars.

My friends say that I: I would hope that they would say I'm loyal and would do anything I can to help them in their time of need.

Person who influenced me the most: My father.
The book that influenced me the most: "To Kill a Mockingbird" by Harper Lee. It's a book without a happy ending that highlighted the injustices of the past and keeps me mindful of the present.

What I'm reading now: "Command Authority" by Tom Clancy and Mark Greaney.
Best time of my life: My wedding, followed by the births of my two children.
My next goal: To continue to grow in my career and to reduce my handicap. Always, to reduce my handicap!