N. Purcelle Brown, 77, president of Chiles' Funeral Home
5/8/2015, 11:46 a.m. | Updated on 5/8/2015, 11:46 a.m.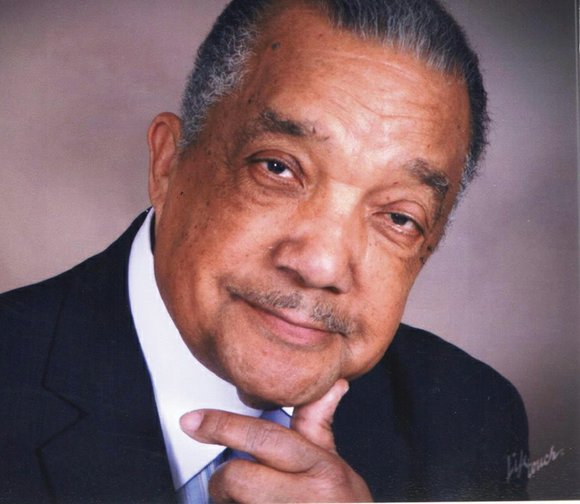 When N. Purcelle Brown was honorably discharged from the Air Force in 1960, he hoped to find work in air conditioning and refrigeration using the training he received in the military.
He also had worked as a mechanic on B-52 bombers.
"Because of discrimination, he was unable to find work in his field," his daughter, Dr. Laurie Brown-Abdelmageed of Bryans Road, Md., said.
So his uncle, O.P. Chiles Sr., who founded Chiles' Funeral Home in Church Hill in 1933, offered him a job as a funeral assistant.
Mr. Brown accepted the position, and the rest is history.
When Mr. Chiles died in 1978, Mr. Brown was named president and manager at Chiles, where he remained the face of the funeral home at 2100 Fairmount Ave. for more than three decades.
The community is remembering Mr. Brown after his death April 23, 2015, in Richmond.
The family received friends in the N. Purcelle Brown Memorial Chapel at Chiles' Funeral Home on Friday, May 1.
His life was celebrated at a funeral Saturday, May 2, at Moore Street Missionary Baptist Church, where Mr. Brown was a deacon for more than 30 years.
Mr. Brown was born in New Kent County on April 4, 1938. He was drafted into the Air Force after he graduated from New Kent High School in 1956.
He went to work at Chiles after his discharge, then earned a degree in mortuary science from Eckels College of Mortuary Science in Philadelphia.
"He loved serving people in their time of need," Dr. Brown-Abdelmageed said. "He just had a heart for people."
He met his future wife, Ida B. "Betty" Brown, at her aunt's funeral in 1960. They began dating and were married in 1965. They bought a home on North Side, where they raised their daughter. They had been married 49 years when she died in February 2014.
His daughter described her father as "a sweetheart."
"He was always happy, always caring and always laughing. Whether people called him at 3 p.m. or 3 a.m., my father always treated them with loving care," Dr. Brown-Abdelmageed said.
Mr. Brown was a lifelong member of Phi Beta Sigma Fraternity.
He was Past Master of East End Lodge #233 F&AM.
He also was a past president of the Richmond Funeral Directors Association and a past board member of the North Richmond YMCA.
In his spare time, Mr. Brown also loved restoring old Corvairs and going to Baltimore Orioles baseball games.
In addition to his daughter, Mr. Brown is survived by two sisters, Mrs. Willie Elizabeth Johnson and Mrs. Viola Juanita Pryor; one brother, Alfonso D. Brown; three grandchildren; one great-grandson; and numerous nieces, nephews and other family members and friends.