Plenty of jobs, not enough workers
Commission recommends aligning training with opportunities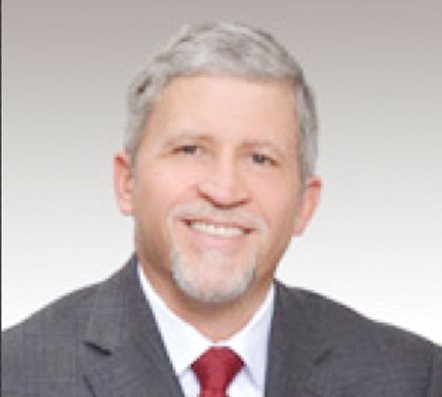 Talk about a huge surprise: Four job openings exist in Richmond for every job seeker in the city, according to government data.

In fact, more jobs in the city go begging for qualified workers than anywhere else in the Richmond region, which overall has 1.5 job openings for every job seeker, the U.S. Bureau of Labor Statistics (BLS) stated in its December report.

That should be good news for Richmond, where, at 5.2 percent, unemployment is above the state average of 4.8 percent and tops at least 8 percent among African-Americans.
The problem is that too many would-be employees lack the training and experience that employers are seeking, said Jamison J. Manion, director of workforce development for the City of Richmond.
That's particularly true in the vocational-technical area where too few adults and young people are being prepared for work that can provide a living wage, Mr. Manion told City Council this week.
According to the BLS, there are 3.5 job openings in Richmond for each job seeker with vocational and technical training — the biggest gap for any level of education.
The best solution: Beef up and align technical training in city schools with employment sectors with high demand for workers, Mr. Manion said in presenting recommendations from the council's Career and Technical Education Commission.
He pointed to one example — DuPont and its big manufacturing plant in Chesterfield County just south of the city.
He noted DuPont has 1,200 workers, but is facing replacing half of them over the next few years because of retirement.
That represents a huge opportunity, he said, for Richmond Public Schools to join in preparing students and adults with the education and training to make them eligible for DuPont production jobs that start at $28 an hour.

One way to take advantage is for RPS to ensure its technical center is offering the appropriate training, he said, in citing one of the commission's recommendations.
Another recommendation from the commission: Expand dual enrollment between RPS and J. Sargeant Reynolds Community College to allow students to graduate with a high school diploma and an associate degree.
Such efforts will pay off in greater employment and an overall better community, Mr. Manion said.
He noted that his agency in city government already is striving to offer more opportunities, citing initiatives to train welders and forklift drivers and assist people in taking courses. Still, the city program is small. So far, he said the city effort has placed about 173 people in positions since July 1.
The commission's report offered a bullish outlook for job opportunities in its review of 16 different employment sectors — backing up its position that the right training programs could steer more people off unemployment and into high-paying work.
Mr. Manion pointed to the report's finding that the No. 1 source of jobs in the Richmond area is in the transportation, distribution and logistics sector.
Currently, about 85,000 people in the Richmond area are employed in some fashion in the shipping, delivery and distribution of goods, according to the report.
During the next 10 years, this sector is projected to created 8,500 new jobs and require 24,000 younger workers to replace retirees, the report states. On average, that would provide about 3,200 job openings a year.
Job opportunities also are expected to abound in other fields that dominate the Richmond area's employment, including hospitality and tourism, business management, health sciences, finance, manufacturing, education and marketing, the report noted.
Overall, employers in the Richmond area will need to replace at least 133,000 people who will retire in the next 10 years and find people to fill nearly 70,000 new positions, the commission's report projects.
Mr. Manion said Richmond residents will benefit if there are "numerous opportunities" for vocational education and technical training. He said such opportunities should be available for RPS students, young adults, laid-off workers or people re-entering the workforce.
The goal, he said, should be to ensure people can be prepared for work opportunities that align with their interests and aptitudes and pay a wage that allows them to be self-supporting.