Advocacy groups plan housing, services safety net for foster youths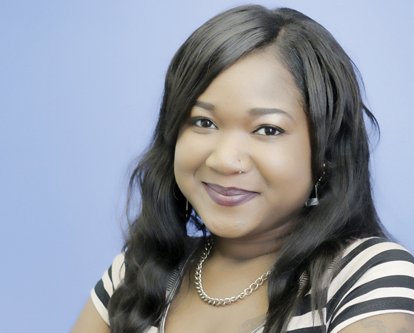 Janeva Smith has seen many of her friends in foster care suddenly become homeless when they turn 18. They have nowhere to go, few life skills and little hope for the future.
"I've had many friends who tried to commit suicide," said Ms. Smith, who was 18 months old when she initially was placed in foster care in Plainfield, N.J. She was 14 when she entered foster care in Virginia, moving between foster families, group homes and shelters.
"I've tried to commit suicide multiple times," she said. "I've had many friends who face homelessness, have been incarcerated, many who don't graduate from high school and others who got pregnant.
"Life's rough when you don't have any support," she continued. "Imagine not having anybody to call on Mother's Day."
Now 22, Ms. Smith lives in Hillside Court in South Richmond. She spoke with a Free Press reporter last week at the West End headquarters of the Children's Home Society of Virginia, an organization that she credits with providing her with services and guidance.
The organization is collaborating with the Better Housing Coalition in Richmond to provide housing and supportive services to young adults being booted out of foster care on their 18th birthday.
The Possibilities Project, as the collaboration is called, would start by housing 20 young people early next year, then add more young adults as the project develops.
In Virginia, children automatically "age out" of foster care when they reach age 18. According to the Children's Home Society, about 700 young people fall into that category each year in Virginia. Within two years, according to the organization, one in four of those young people will be incarcerated, one in five will be homeless and fewer than one in six will graduate from high school.
Advocates point out that housing is an especially critical need for this young and vulnerable population. They provided sad and gripping accounts of how some teens in foster care are packed up and taken to homeless shelters when they turn 18.
One available option is independent living programs that are coordinated through local social services departments in Virginia. Youths no longer eligible for foster care can get housing until age 21 as long as they adhere to a contract requiring they are enrolled in school, working or in a counseling or treatment program. The contracts are personalized, designed to meet the specific needs of the young person.
While under contract, they can receive financial aid to pursue an education, mental health counseling, assistance in finding a job and other services, according to the Virginia Department of Social Services' website.
"Housing is one of several keys to long-term stability and success for any youth aging out of the foster care system," said Shunda T. Giles, the new director of the Richmond Department of Social Services. "It is interdependent upon access to health care, education, employment and a strong support system — all positioning the young person to be a successful member of our community."
Without housing and other services, many young people struggle for survival.