Personality: Amory M. James
Spotlight on chef, manager of FeedMore Community Kitchen
5/22/2015, 11:40 a.m. | Updated on 5/22/2015, 2:49 p.m.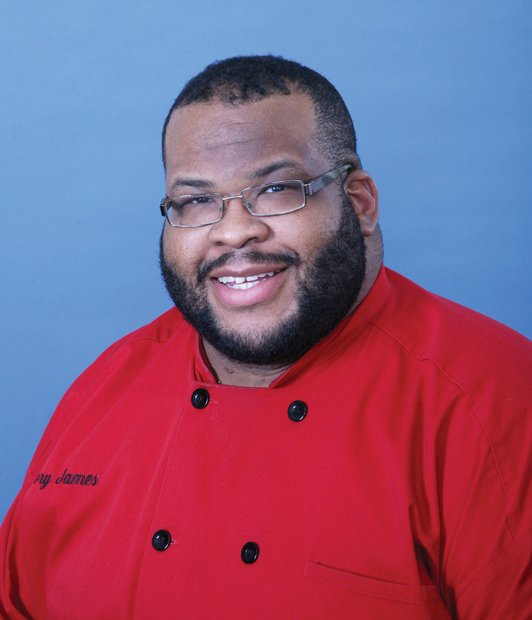 Date and place of birth: June 24 in Titusville, Fla.
Current home: Chesterfield County.
Alma mater: Culinary arts degree and food and beverage management degree, Florida Culinary Institute.
Family: Wife, Rhonda, and children, Dontay and Asia.
How many years have you worked with FeedMore: Two years.
FeedMore's mission: To fight hunger in Central Virginia by nourishing the community and empowering lives.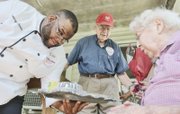 FeedMore is important because: It bridges the gap for those who are food insecure by allowing them access to nutritious food when they would have no provisions any other way.
Communities in which FeedMore operates: 29 cities and five counties throughout Central Virginia.
Services provided include: Agency shopping to stock food pantries, mobile food pantries for food deserts, Meals on Wheels, after-school feeding programs, summer feeding programs, adult day care food service.
Your culinary background: Several hotels, country clubs and restaurants in South Florida, as well as food service at several colleges and universities and health care facilities.
Foremost challenge with FeedMore: No challenges; I just see them as opportunities to become greater. The biggest opportunity is acquiring resources to reach more people in need.
How volunteers can become involved: Call FeedMore's Volunteer Services Department and they will help find an opportunity best suited for you that supports our mission.
How do you relate your role as FeedMore chef to that of being an associate minister: I see both as a service of helping those in need — one being physical needs and the other spiritual.
What makes me tick: Knowing that God has blessed me with another day to serve his purpose.
A perfect day: Waking up!
A perfect evening: Knowing that I've helped someone today because it may be my last.
How I unwind: Reading the Bible, playing PS3, and watching the Atlanta Braves or "Swamp People" on TV.
I place top value on: My relationship with Jesus Christ, my wife and my family.
Best late-night snack: Waffle House food.
Favorite meal I have prepared: Whatever meal I don't have to cook!
Person who influenced me the most: Other than Jesus, it would be my grandfather, Deacon Amos Lewis.
The book that influenced me the most: "Where the Sidewalk Ends" by Shel Silverstein.
My next goal: Is dependent on how I finish the current goal.