Children's hospital plan evaporates
Jeremy M. Lazarus | 5/29/2015, 6:46 a.m. | Updated on 5/29/2015, 10:42 a.m.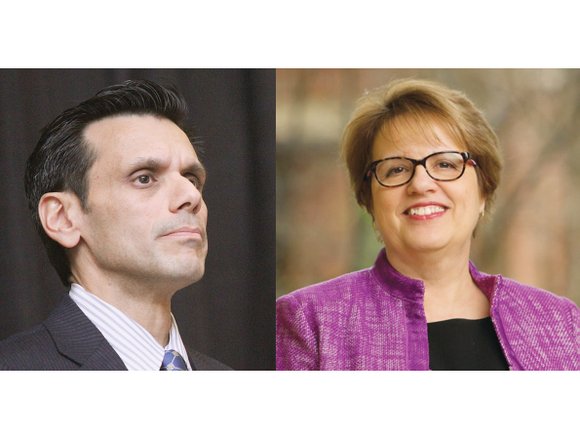 Both Dr. Rao and Ms. Ardabell promised to work together in sharing research and care models and on outreach services, though many are skeptical the words will translate into substantial action.
"We heard loud and clear," Dr. Rao said, that more effort should be made to eliminate barriers and reduce "the fragmentation of services, especially in the care of our sickest children."
He said the two systems would make efforts to collaborate on such issues as "childhood obesity, asthma and violence prevention."
VCU had considered building a hospital on its own in 2013, but halted the effort when it was unacceptable to William H. Goodwin Jr. and his wife, Alice, who were prepared to provide at least $150 million to the project, and possibly more. The Goodwins believe in an independent hospital.

At this point, Mr. Goodwin said he and his wife are putting their proposed gift on hold.

Like the Goodwins, Mayor Dwight C. Jones said he was "deeply disappointed" by the decision. He said he consistently has supported groups that have pushed for an independent hospital. That includes PACKids, a coalition of area pediatricians and pediatric specialists that have put on the big push to gain the independent children's hospital.

"We were closer to achieving (this hospital) than we have ever been before," the mayor said in urging Bon Secours and VCU to "not miss this opportunity."
Councilman Chris A. Hilbert, who also had made the hospital a top priority for the city, also expressed dismay, calling it a "huge opportunity" that should not be missed. He had hopes that the hospital could be a centerpiece of city efforts to redevelop the Boulevard area around The Diamond, the city's minor league ballpark.
Despite the loss of VCU and Bon Secours, Katherine Busser, CEO of the Virginia Children's Hospital Alliance, which was pushing the project, said her group would gather with partners and seek to reopen talks with Bon Secours and VCU.
Before the two systems short-circuited the plan, the alliance had been reviewing 26 proposed sites for the hospital and appeared poised to announce a location later this summer.