RRHA eyes Jackson Place for Fay Towers residents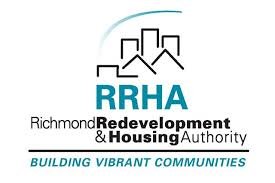 The city's housing authority is promising a fresh attempt to redevelop a chunk of Jackson Ward that was cleared for urban renewal nearly 25 years ago, but continues to be vacant.
The Richmond Redevelopment and Housing Authority now envisions developing a 175-unit complex of apartments, retail and commercial space in the block bounded by 1st, 2nd, Duval and Jackson streets — once home to a Catholic church and school complex and now a key piece of the renewal area the city and RRHA dubbed Jackson Place in 1990.
Private Richmond developers that RRHA teamed with have built new apartments and homes and modernized other residential properties in Jackson Place west of 1st Street. But development of the RRHA-owned property between 1st and 3rd streets has gone nowhere. Previous plans for single-family homes and even a hotel all fell through.
T.K. Somanath, interim RRHA executive director, disclosed that RRHA and a Washington-based nonprofit are proposing the latest try as part of the effort to replace the Fay Towers high-rise, located a few blocks north in Gilpin Court.

Community Preservation and Development Inc. (CPDI) is the nonprofit tasked with providing new living units to replace the 200 apartments in Fay Towers. The high-rise at 1202 N. 1st St. is to be torn down once the units are replaced and the tenants moved. That could be three or more years away.

CPDI is renovating apartments in a former Highland Park school to replace 77 of the Fay Tower units. The nonprofit also is engaged with RRHA and the city on a plan to redo the former Baker School in Gilpin Court to provide another 52 replacement units.
The third phase, Mr. Somanath said, is to involve Jackson Place, a 175-unit project that, based on current construction costs, could top $20 million. Roughly 75 of the units would be for residents of Fay Towers, according to CPDI, with other units offered at market rates.
A centerpiece of the Jackson Place project is expected to be a former convent or residence for Catholic nuns. The building, located at 1st and Duval streets, was part of a complex that included the long demolished St. Joseph's Catholic Church and its related Van de Vyver School.
The two-story brick convent later served as a residence for the homeless until RRHA acquired the property several years ago and boarded it up.
The proposed development apparently would wrap around a small city park in the block that pays tribute to St. Joseph's, considered the first Catholic church in the South for a predominantly black congregation, and Van de Vyver, which provided vocational training, among other things.
The proposed residential complex also could include space for shops and offices, CPDI officials have indicated.