Republicans retain control of Va. Senate
Jeremy M. Lazarus | 11/6/2015, 7:32 a.m. | Updated on 11/6/2015, 9:41 a.m.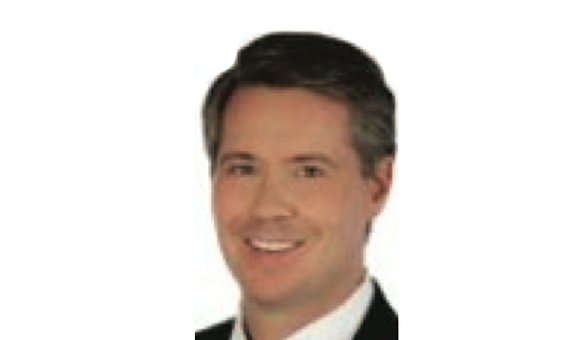 While Powhatan sealed his fate, a review shows Mr. Gecker actually lost because too many Richmond voters sat out the election.
Mr. Gecker won the city by a 2-1 margin, 12,946 votes to Mr. Sturtevant's 5,768 votes, according to state Department of Elections preliminary results.
However, only 36 percent of Richmond's 52,635 voters in the district cast ballots, compared with 39.4 percent in Chesterfield, which went to Mr. Sturtevant by 3,500 votes, and 52 percent in Powhatan, which went to Mr. Sturtevant by 5,100 votes.
Based on his city margin, Mr. Gecker would have offset the Powhatan vote and narrowly won if at least 41 percent of Richmond voters went to the polls, or about 2,000 more people than the 19,177 who actually did.

Meanwhile, Democrats can celebrate holding on to retiring Sen. Chuck Colgan's seat in Northern Virginia. There, Democrat Jeremy McPike, director of general services for the City of Alexandria, held off a furious charge from Republican businessman Harry J. "Hal" Parrish.
New Sen. Lynwood W. Lewis Jr., D-Accomack, also helped the Democratic cause in winning his first full term over Republican challenger Richard Ottinger in the 6th Senate District in Hampton Roads and the Eastern Shore.
Gary McCollum cost the Democrats when he misrepresented his military record, an issue that helped vulnerable incumbent Sen. Frank W. Wagner, R-Virginia Beach, to win re-election in the 7th Senate District.
For some, Election Night was easy. That was the case for Petersburg Sen. Rosalyn R. Dance, who waltzed to victory. Her opponent, lawyer Joseph D. "Joe" Morrissey, had withdrawn from the contest, although his name was still on the ballot.
"I am very pleased and humbled," Sen. Dance said after winning by a 3-1 margin and capturing all six localities in the 16th Senate District, including Richmond's East End and South Side.
Sen. Dance, who had replaced former Sen. Henry L. Marsh III of Richmond, praised the volunteers and supporters who assisted her and promised to fight for an increase in the state's minimum wage and to be "a voice for my bosses — the people of the six localities that I represent."
Meanwhile in the 11th Senate District, Ms. Chase, who upset veteran Sen. Stephen Martin in the Republican primary for the Chesterfield seat, easily overcame a challenge from Democrat E. Wayne Powell to secure her first term.
In the 12th Senate District, Dr. Dunnavant defeated Democrat Deborah M. Repp and independent candidate Robert "Scott" Johnson to claim her first term in the Henrico-Hanover Senate seat Walter Stosch is giving up after 24 years in office.
Incumbents won most of the other area races, including two members of the Richmond delegation to the General Assembly. Democratic Delegate Jennifer L. McClellan cruised by independent Stephen J. Imholt to win her sixth term representing the 71st District, while Republican Delegate G.M. "Manoli" Loupassi won his fourth term representing the 68th District by again defeating Democrat Bill K. Grogan and independent candidate Michael K. Dickinson.
Four other members of Richmond's General Assembly delegation were unopposed for new terms: Henrico state Sen. A. Donald McEachin, and Delegates Betsy B. Carr, 69th District; Delores L. McQuinn, 70th District; and Lamont Bagby, 74th District. Delegate Bagby's challenger, David Lambert, had his name on the ballot, but had withdrawn from the contest.
Meanwhile, Democrat Sheila Bynum-Coleman fell short in her long-shot bid to unseat Republican veteran Delegate Riley E. Ingram in the 62nd District. He was elected to his 13th term in the district that includes parts of Chesterfield and Henrico counties.
In the Petersburg area, Lashrecse D. Aird, a former chief of staff to Sen. Dance, was unopposed in winning her first term for the 63rd House District. She will take the seat of Joe Preston, who gave up the delegate seat to unsuccessfully challenge Sen. Dance in a Democratic primary last summer.